"They have increased our email marketing revenue 10 fold. They also continuously look for ways to optimise our email campaigns by A/B testing and testing different design changes. Finding a really good marketing company isn't easy to do. Thats why I'm so happy we've found Chronos for our email marketing."
Ben McLean
Co-Founder, Benji Sleep
"We've been able to continuously hit our revenue goals and exceed expectations. Flows, campaigns, and implementation are just something I don't have to worry about as we continue to scale."
Blake Van Putten
CEO and Founder, CISE
"Week over week, email is one of our top 5 performing channels by revenue, and SMS is not far behind. It's very consistent. We enjoy working with them and ultimately appreciate the success they are able to drive.."
Shannon Wolfe
Co-Founder, Truly Beauty
"The level of thought, care, and intention that they've put into every single project has made me really consider them more like a partner than anything else. They've been absolutely instrumental in our growth–our email program which now has half a million subscribers."
Eric Schechter

Co-Founder, GiddyUp
Want results like these? Hop on a call with us.

"We have worked with Chronos for over two years now, and everything has been great from the start. The communication is excellent and the team always plans ahead so they can deliver.."
Dan Eymel
Co-Founder, ForChics

"We 2x our email marketing revenue in just 2 months, with Chronos Agency from 5% to at least 11% ."
Tyler Jordan
of Kingston Shaver

"The results have been incredible. I've noticed a tremendous difference in sales from email- 20% and still growing. It's been a great experience with
Chronos so far!"
Brian Pedone
CEO and Founder, Quiet Punch

"We'd been looking for a partner that would take care of the whole process for us. That's been the case for us with Chronos. We've been able to focus on growing the business as a result."
Robin Westerling
CEO and Founder, Longvadon

"I love that the email creatives match the website perfectly in terms of color and overall message. It's not only my opinion–thanks to Chronos, our revenue generated from emails is also higher than ever before."
Lukas Zabulis
CEO and Founder, Simple Painting
Increase revenue in 90 days or we keep working for free!
Scale your business without lifting a finger. We do all the heavy lifting so you can boost your business and make room for growth.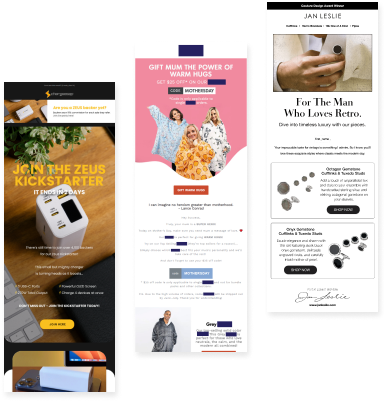 We'll let the numbers do the talking
Helping your business grow through email marketing
Our mission is to help your eCommerce business grow through targeted lifecycle marketing solutions that
generate revenue and loyalty. 
Within 90 days, you should start seeing big results
$220M+
in revenue generated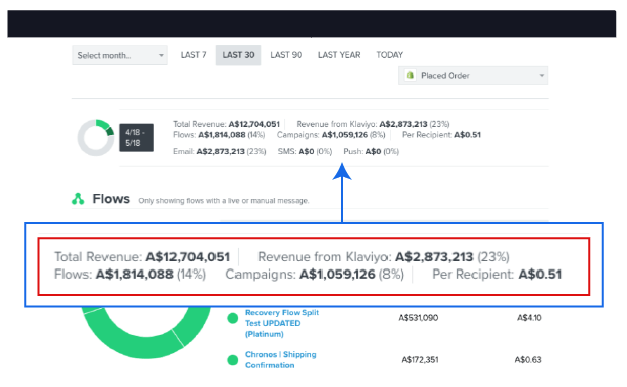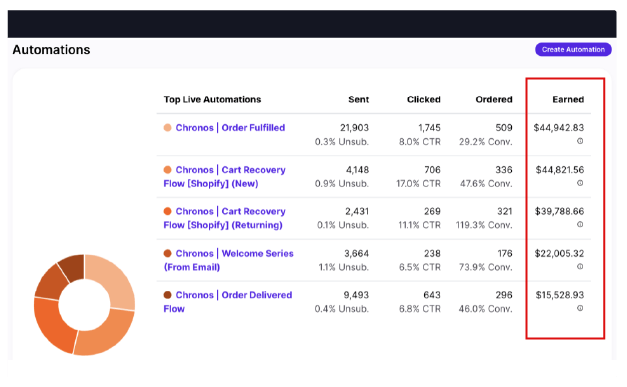 $220M+

in revenue generated
Scale your business without lifting a finger
Klaviyo Master Elite Partner
The gold standard in email marketing–Master partners provide Klaviyo email marketing services for their clients. This includes email marketing strategy, technical support, and email implementation.
Get your email marketing game plan now
Ready to learn the secrets that make 8-to-9 figure brands successful? Get in touch below:
World-class Email Marketing!
"The Chronos team went through all of our funnels, all of our flows, everything in Klaviyo and gave me really incredible actionable insights and intelligence that we're using to really improve everything we do with email"
Fill in the form below for your FREE strategy session: