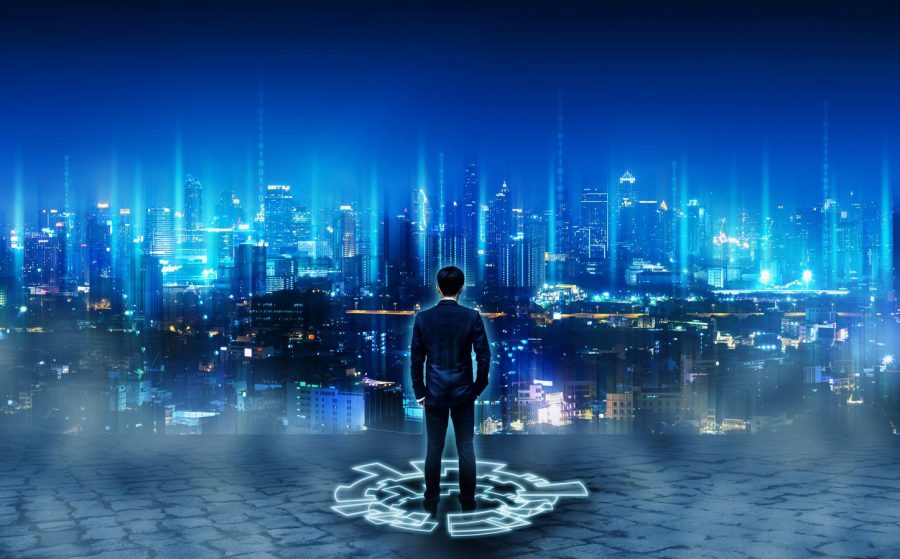 Chronos Agency got together with Klaviyo, Gorgias, and ROAS Media to break down the 2021 data and share eCommerce marketing strategies for future-proofing your online store. ECommerce store owners from around the world tuned in and absorbed all the high-value information they can to grow their digital marketing this 2022 and beyond.
We've compiled this data into a full industry report, available for you to download for FREE.
Even 7 to 8-figure eCommerce stores double down on future-proofing their business. In other words, even they're aware that big brands aren't exempted from the ever-changing nature of the eCommerce industry.
Here are the important reasons why these big eCommerce brands would invest in future-proofing strategies:
Helps you manage your risk through changes in the market

Foresee changes in consumer trends

Plan for continuity to avoid stalling brand growth

Create better customer experiences to maximize repeat-buyer conversion rate
"Fundamentally, the common theme we've extracted across the trends and insights we've seen has been on creating quality consumer experiences through your consumer journey." —Joshua Chin; CEO & Co-founder of Chronos Agency
This then begs the question: how exactly can you create this quality consumer experience for your brand? We've narrowed down the top trending strategies we picked up from working with our clients in 2021—let's cover the top 3:
1. Optimize Your ECommerce Lifecycle Marketing Strategies
If you're aiming to outscale your competitors, you'll need to build better customer relationships. This leads to longer and more sustainable customer relationships—which ultimately means higher profits and customer lifetime values.
What we've noticed from our experience is that online stores with higher repeat purchase rates and higher customer retention rates often outperform and outlast their competition.
This is compared to competitors who rely too heavily on scaling their front-end traffic without a back-end system that turns existing customers into repeat customers.
There are two ways you can implement this strategy:
a. Implement Audience Segmentation
It's always important to tailor your content according to your different customer profiles. This can be done by applying audience segmentation—where you group up customers based on their common preferences.
From there, you can craft campaigns with content that captures the interests of your targeted customers.
Segmentation maximizes customer engagement—boosting your repeat purchase rates and customer retention.
"There's a brand that works with Klaviyo—they're excellent in their ability to recognize the value of lifecycle marketing.

They address their funnels very well, having a journey for anyone who enters their site. They use an incentivized quiz to build a customer's profile. From there, they create more tailored content according to each segmental bucket of customers."

—Robert Gibson; Senior Partnerships Manager at Klaviyo
b. Leverage Owned Channels
Your power triangle of owned channels would be your email, SMS, and push notification marketing channels. These channels are more direct, giving you a bigger influence on your target customers.
You can encourage immediate action from your audience using these channels, meaning you can leverage more urgency-driving content.
2. ECommerce Marketing Automation for Streamlining Customer Care
Customer service is crucial for customer retention and satisfaction. Addressing customer pain points will ensure your customers can trust you as a reliable brand.
However, when it comes to scaling your brand, customer service tends to not scale well along with your store. This is where automation comes in.
There are tons of customer care and nurture strategies you can automate. These would include post-purchase workflows and even customer loyalty programs.
The main takeaway here is that the bigger your customer base, the more automation can help you address each and every individual customer's pain points both accurately and efficiently.
"Two key metrics that we use would be (1) contact time, you reach out to a brand and how long would it take for them to respond to you, and (2) the resolution time, you raise an issue with a brand and how long does it take for that issue to be resolved.

These key metrics are the bottom line to the success of your customer service—and they're actually very easy to automate." —Jasper Koolen; Strategic Partner Manager APAC at Gorgias
Automation is highly beneficial to your growing brand. Here are the best reasons you should consider:
a. Work-efficient
Setting up automated workflows means less manpower to babysit your time-sensitive eCommerce marketing strategies.
While you and your team are busy with other store operations, your workflows are helping you generate sustainable revenue in the background.
b. Cost-efficient
As mentioned above, automation lowers manpower demand. You won't need to hire more people to respond to every customer action that happens within a 24-hour timeframe.
c. Immediate and Timely Responses to Customer Concerns
Addressing your customers right when they need your response is crucial to sustaining their engagement with your brand.
Once you set messages with specific triggers, you can respond to a customer's concern right when they send it—even when your team is away.
3. Leverage Omnichannel Marketing
It's difficult to think about developing a relationship with your customers especially when you're doing it at scale. As your brand grows, creating a personalized customer experience for your customers across multiple channels will become especially challenging.
This is more than just expanding your digital presence across multiple channels. It's all about creating a consistent and seamless customer experience through these channels.
Understand each channel and understand your target audience through these different channels. 
"It starts with which channels a brand decides to be on. If you're going to be putting yourselves across multiple channels, add each one progressively as you're mastering each channel—building that relationship, clarity, and the impact of each channel.

If you throw $20,000 or $30,000 across like 4 or 5 channels straight away, it might get difficult for you to know how exactly each one is working for you." —Rich Burns; Founder & CEO of ROAS Media
An effective omnichannel marketing system can bring your online store these notable benefits:
a. Smooth and Integrated Customer Experience
You create a convenient and consistent customer interaction across multiple channels. This helps solidify your brand image as your customers know exactly who's reaching out to them no matter which channel you use.
Engage with your customers using relevant messaging and even channel-exclusive content to encourage active customer interaction with your brand.
b. Boosted Traffic and Sales
Expanding your digital marketing efforts across multiple channels can help you boost traffic and sales.
Use retargeting campaigns in your social media channel. Introduce and expand on your brand's value proposition through email.
Keep the conversation going with SMS. Tie them all together with important notifications using push notification marketing.
c. Solidify Customer Loyalty
Create highly-personalized content for each of your marketing channels. This gives your customers relevant and high-value content—boosting customer engagement with your brand.
d. Reliable Data-driven Insights
Omnichannel marketing opens up more data collection opportunities. The same target audience can have different preferences across multiple channels.
This can help you build a more detailed customer profile. Therefore, allowing you to craft campaigns tailored to your customers' specific needs.
Grab the Full Industry Report and Access All Our Future-Proofing eCommerce Marketing Strategies
The webinar saw high engagement from its attendees, with high-value and insightful exchanges between the speakers and viewers.
The main takeaway you can grab from here is that for eCommerce stores to achieve sustainable success, they must adopt new strategies aligned with the ever-changing consumer base.
Our webinar covered only a preview of the eCommerce marketing strategies we put together in our full industry report. Download the full industry report for FREE and 10x your online store profits now!