The first half of 2020 saw the COVID-19 pandemic making waves in the eCommerce market. At first, it began as a ripple at the start of January. Then it evolved quickly into a tsunami of unprecedented shifts in consumer behavior and demand. This infographic on COVID-19 eCommerce statistics doesn't lie. It reflects the effects of the pandemic on eCommerce as a whole.
There is no industry left unscathed from this crisis. But does the rest of 2020 look bleak? Not quite. This presents a silver lining for eCommerce businesses. Why? As the longer people stay home, the more consumers are making their purchases online.
Everyone's given the vital order to practice social distancing and stay home. This triggered the shifting tides of consumer demand. Which then, in turn, created interesting opportunities for both shoppers and sellers alike, as you can see in these COVID-19 eCommerce statistics.
In short, people are spending more on categories of goods that help them adapt to what is deemed as the new normal. The result of changing consumer lifestyles has led to a spike in sales for a collective of categories now deemed as "new essential goods" according to Klaviyo's COVID-19 eCommerce market pulse.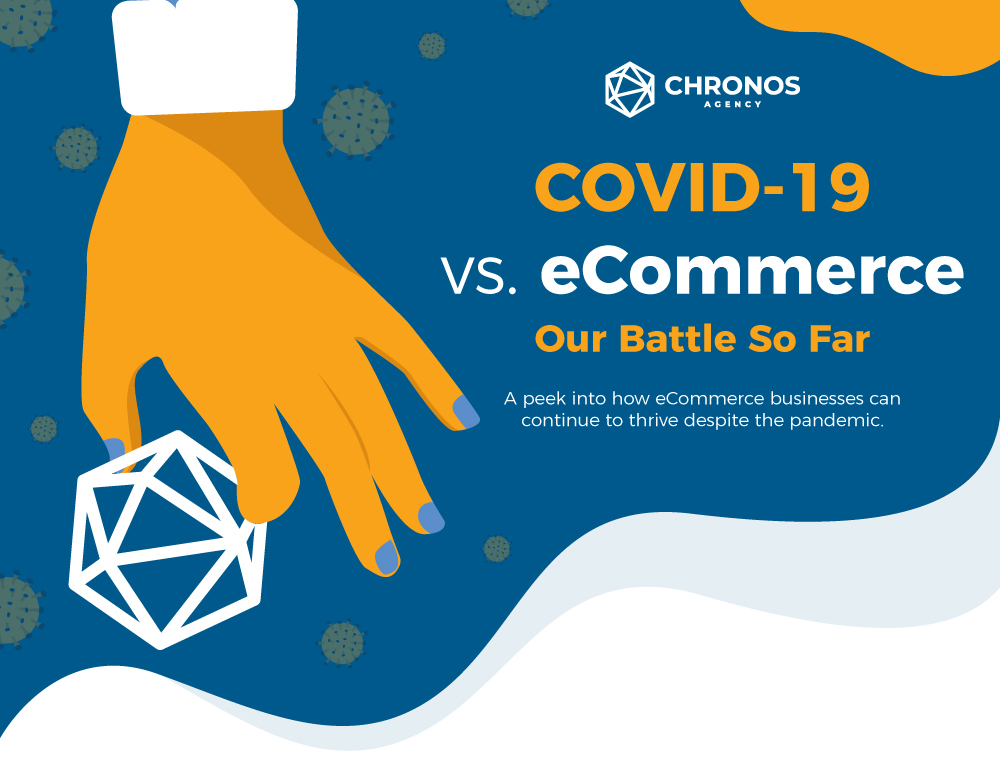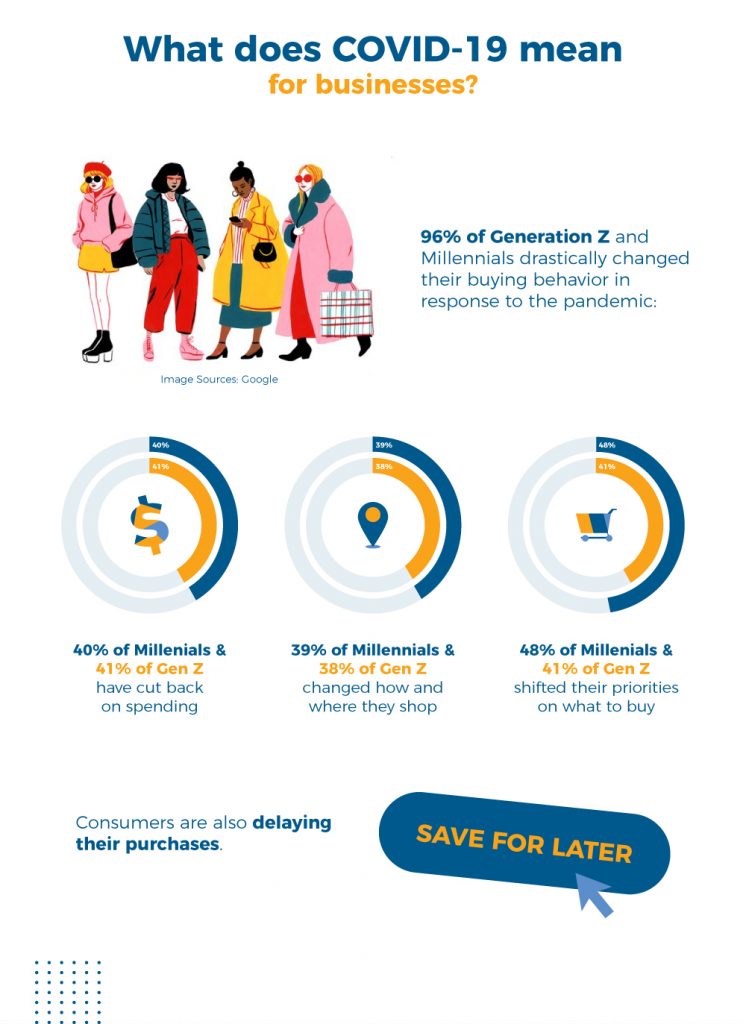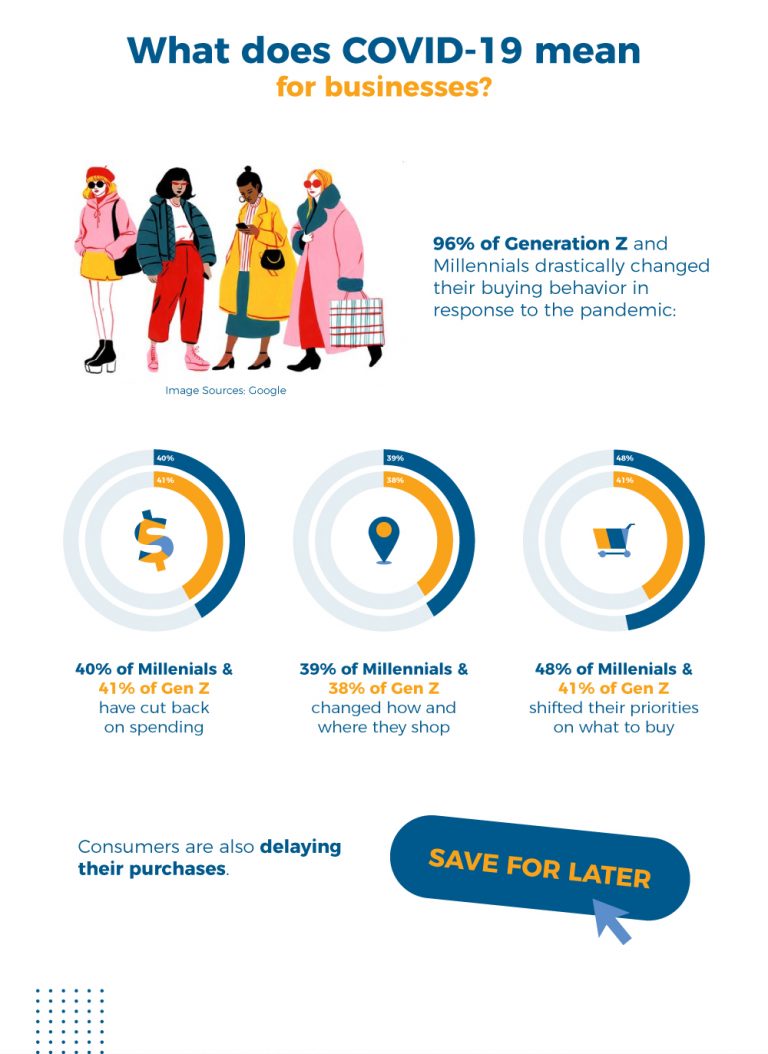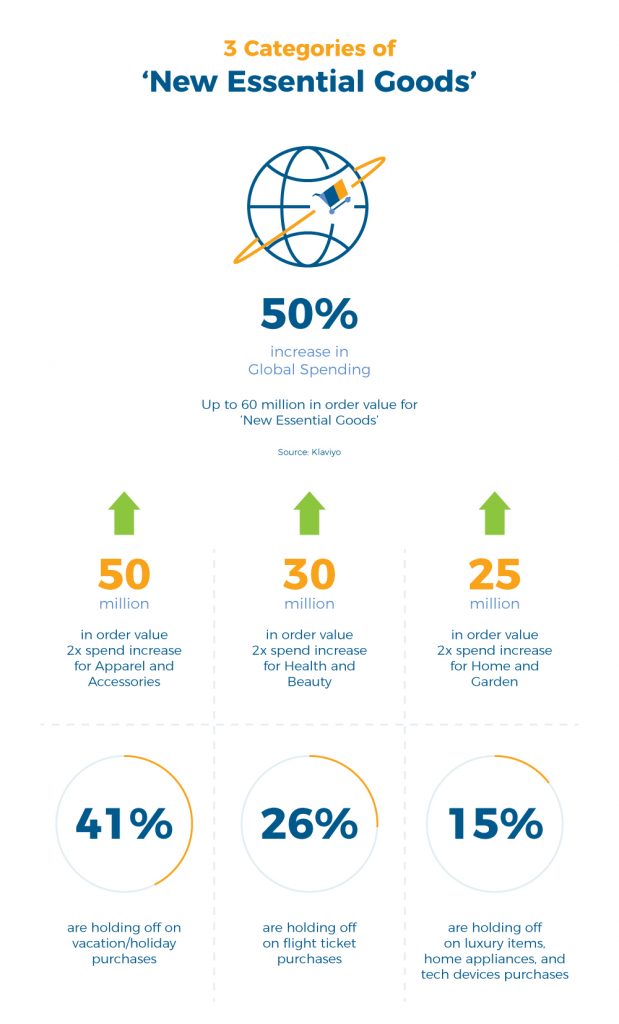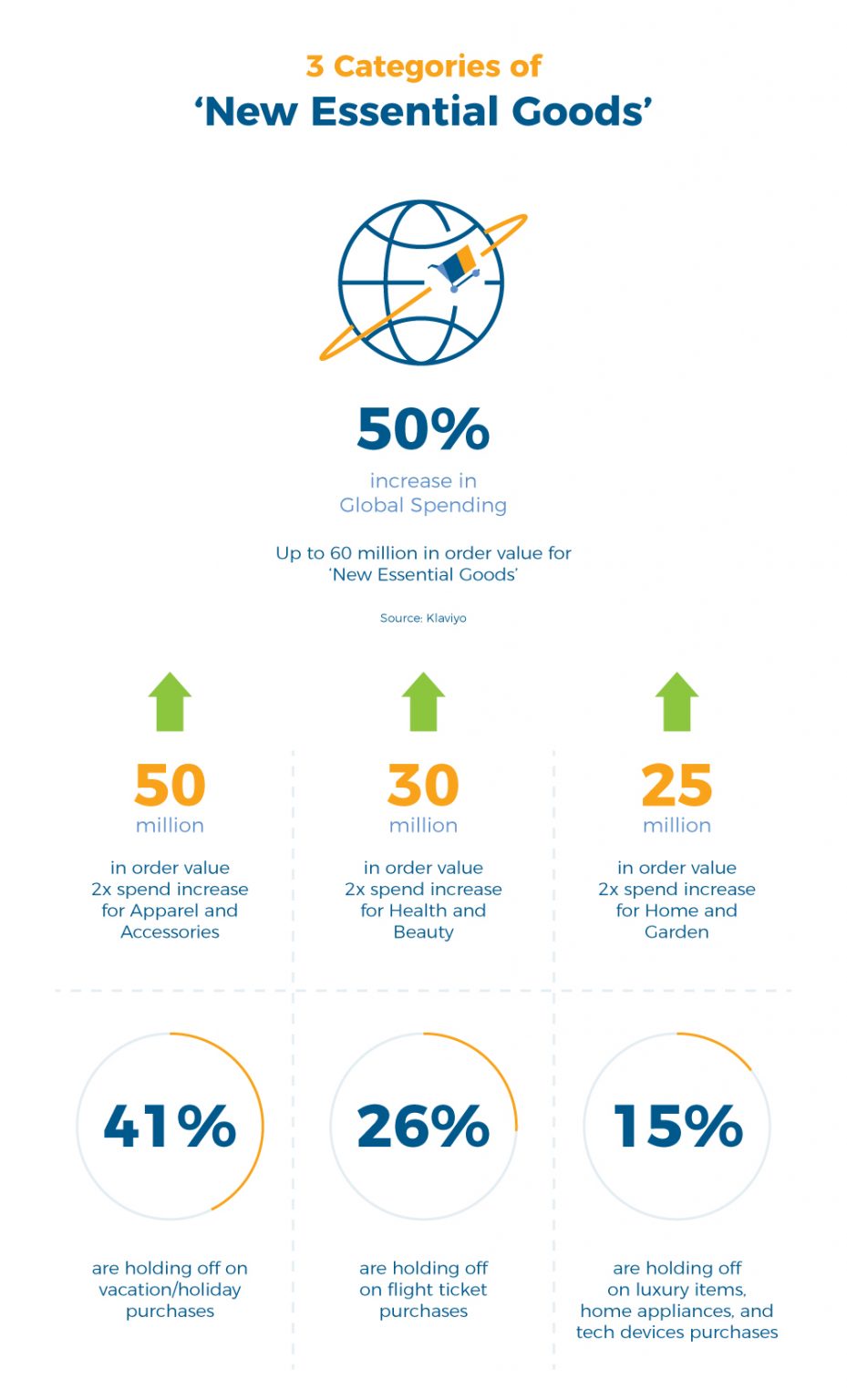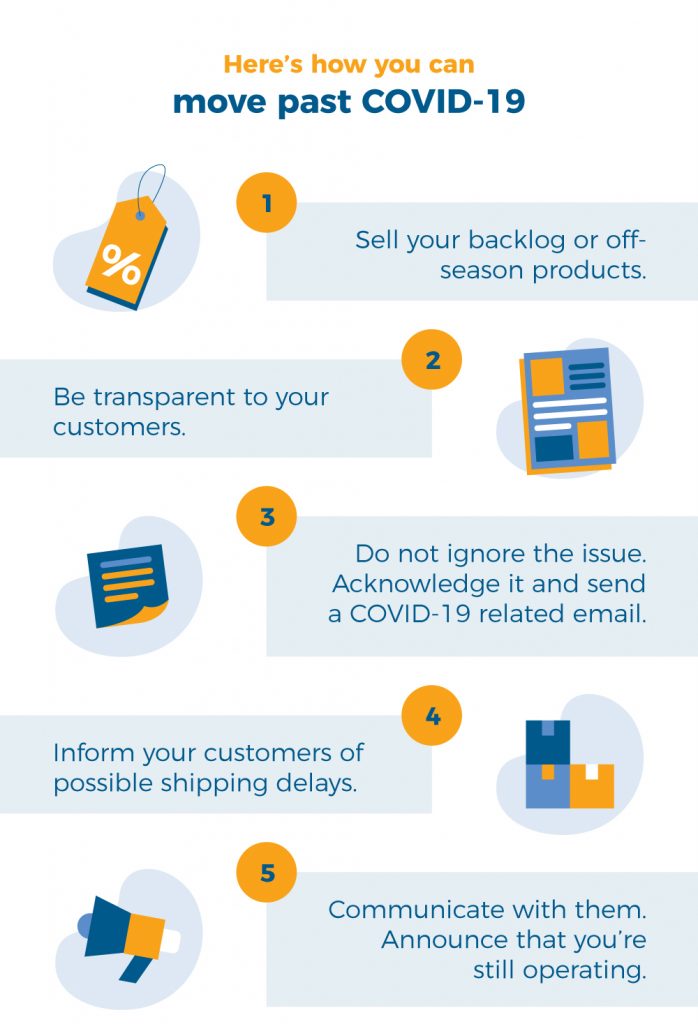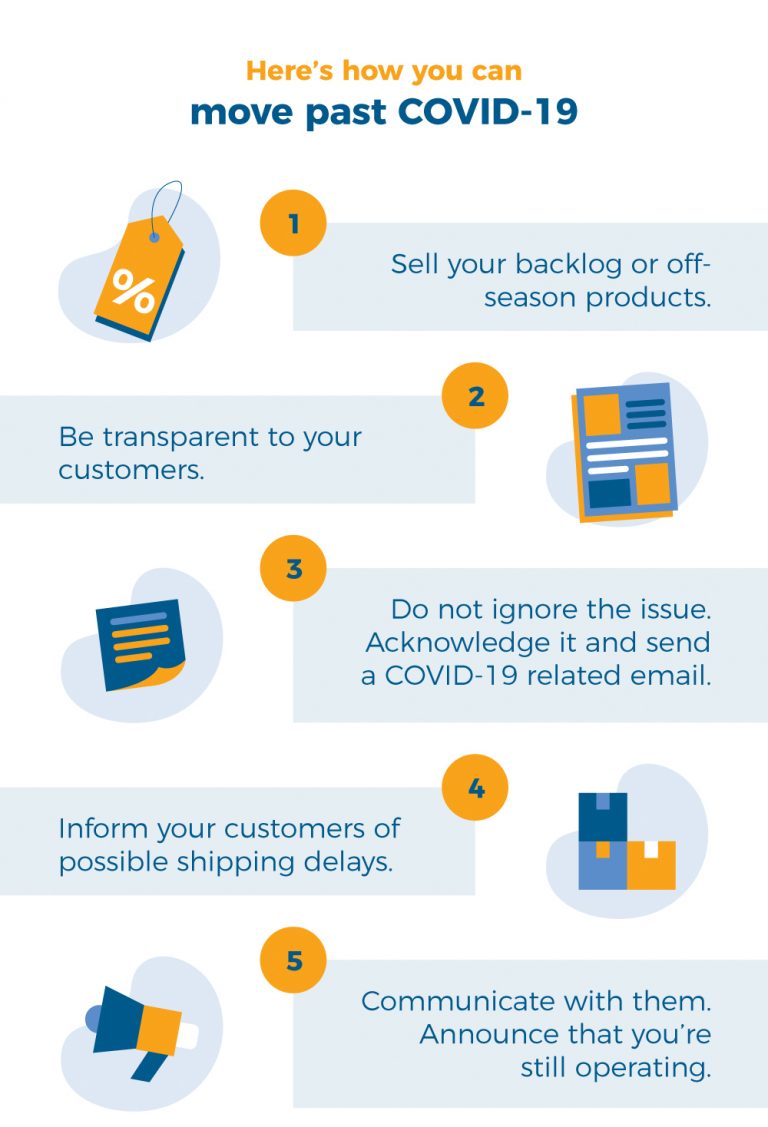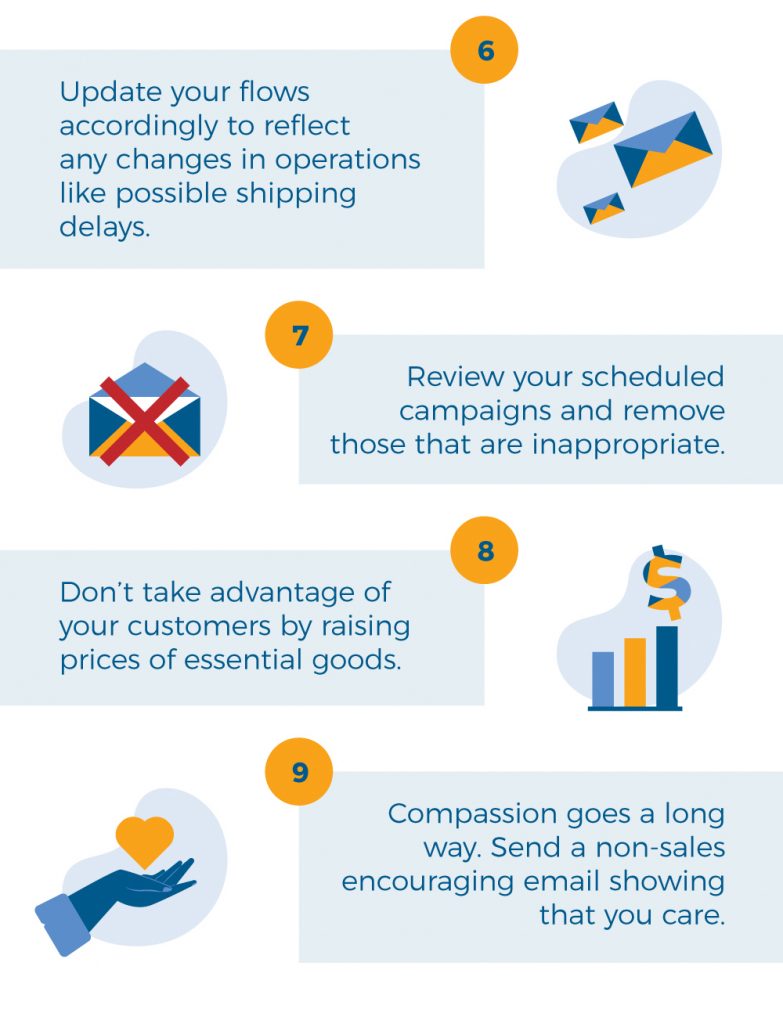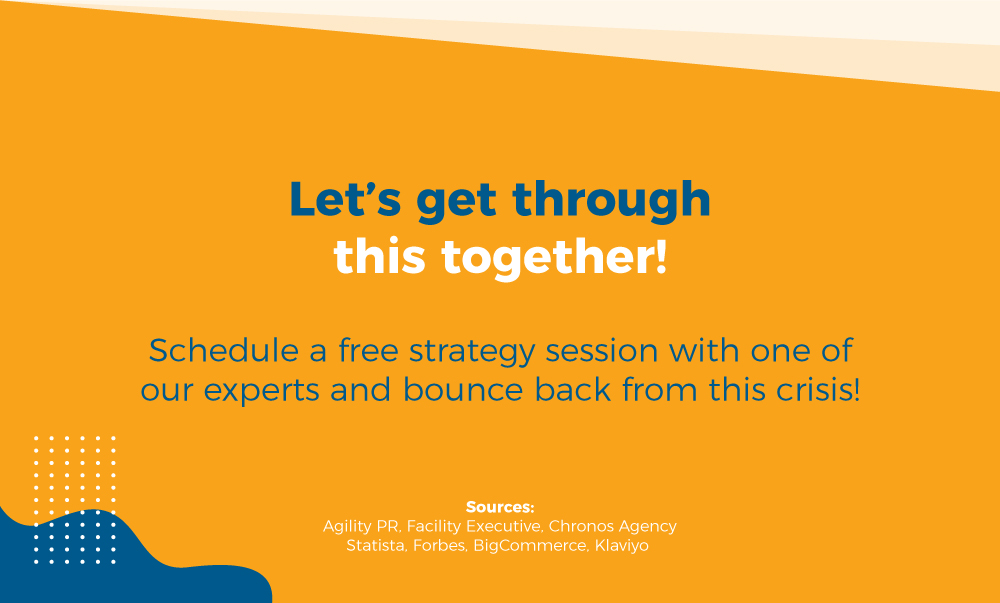 If you haven't already shifted gears to ask yourself, why should they buy from you and not anyone else? Now's the time to put your foot on the gas by thinking of aligning your strategies to retain customers and drive customer engagement.
One thing's for sure though, it looks like the "new normal" is here to stay, globally. True to the trends, some eCommerce stores and brands are thriving even in these uncertain times. These are the stores that dug their heels into the dirt to turn this global situation around and put their customers first when consumer confidence is at an all-time low. 
We're currently working on an in-depth full case study—coming to you soon! There, we'll go into detail on how you can maximize additional revenue for your eCommerce store during the so-called "new normal" brought about by the COVID-19 pandemic.
You'll be privy to insights on how three real-world brands with real results! You'll learn about how these brands turned adversity into opportunity during these difficult times. So keep your eyes peeled for our updates on this blog!
Schedule a free strategy call with us today for some supercharged ideas we'll explain in less than 10 minutes! Discover how you can increase the number of touchpoints for your customers. And finally, boost your customers' likelihood of returning as loyal customers. Your revenue will thank us for it.