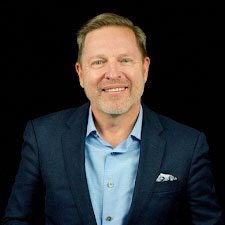 Verne Harnish is the Founder and CEO of Scaling Up, a global executive education and coaching company with over 200 partners on six continents. Verne has spent the past four decades helping companies scale. He chairs the annual ScaleUp Summits and serves on several boards.
Verne is also the Founder of the Entrepreneurs Organization (EO), a global organization spanning 61 different countries and a global peer-to-peer network of over 14,000 entrepreneurs worldwide. He is a keynote speaker and the author of multiple best-sellers, including Mastering the Rockefeller Habits and Scaling Up — which has been translated into 23 languages and won eight major international book awards.
In his most recent book, Scaling Up Compensation, Verne details the importance of mastering the art of compensation to attract, retain, and motivate talent. Although compensation is one of your largest expenses, designing an effective system can be a strategic advantage.
Here's a glimpse of what you'll learn:
[4:54] Verne Harnish talks about why the Scaling Up Compensation book is important now
[6:27] Mistakes leaders make in setting up compensation plans — and what to do about it
[7:36] How to compensate for employee's actual contributions
[12:30] Do perks replace compensation?
[16:37] How to incorporate gamification in your compensation plan
[19:58] Designing compensation for risk-taking
[25:14] Going against the culture of your industry
[27:21] Selection effect of compensation
[31:38] When incentives can backfire
[36:18] Compensation for independent contractors
In this episode…
Nowadays, employees are gravitating towards non-traditional compensation plans. But what's the benefit of exploring new incentive methods?
Verne Harnish says that there's a strategic advantage in crafting a cutting-edge compensation plan. You'll stand out from competitors, drive more candidates to your company, and bring your team closer together. However, there are some key techniques to find success in a new compensation method. You shouldn't copy another companies' plan — it should be a distinctive plan that aligns with your organization's culture and customer. Want to learn more about the value of differentiating your compensation plan?
Listen to this episode of the eCommerce Profits Podcast, where Verne Harnish, Founder and CEO of Scaling Up, is interviewed by Co-hosts Joshua Chin, John Corcoran, Dr. Jeremy Weisz, Elise Holtzman, and Adi Klevit. Verne shares everything business owners need to know about compensation plans, including where to start, important perks to consider, and mistakes leaders make when drafting their compensation methods. You don't want to miss it!
Resources Mentioned in this episode
Special Mentions:
Books Mentioned:
Sponsor for this episode
This episode is brought to you by Chronos Agency.
If you are a direct-to-consumer ecommerce brand that wants to unlock the optimum customer lifetime value through email marketing, then look no further than Chronos Agency!
Our team of passionate email marketing experts has helped hundreds of brands generate over $70 million in return from email alone, and our clients receive an average of 3500% ROI from our efforts.
Chronos Agency has worked with a variety of brands, including Truly Beauty, Alya Skin, and many more. Our mission is to help real businesses achieve real results. 
If you want to take your revenue to the next level using email marketing, be sure to email our team at [email protected] or visit chronos.agency to learn more.
Episode Transcript
Intro 0:04
Welcome to the eCommerce Profits Podcast, where we feature top founders and experts in the ecommerce Industry and take an in depth look at the struggles and successes in growing ecommerce brands profitably.
Joshua Chin 0:21
Hey, guys, Josh Chin here, host of the eCommerce Profits Podcast. And today's episode is really, really special. It's a little bit different. But I'm super excited to bring on our guest today, who's none other than Verne Harnish, Founder and Entrepreneur at Entrepreneurs Organization, the global organization of like minded entrepreneurs spanning across 61 different countries, a global peer network of over 14,000 entrepreneurs from different walks of lives, industries and business stages. I'm super excited to have him on alongside my Co-hosts today. But before that, just a quick message brought to you by Chronos Agency, today's sponsor, if you run a direct to consumer ecommerce brand that is ready to scale and to double your customer lifetime value true owned marketing Chronos is your company with helped hundreds of brands scale profits through email, SMS, and mobile push marketing, while getting an average of 3500% ROI on our efforts, we've worked with brands like the Oodi, Truly Beauty Ally Skin, and many more. Next step is to email us at [email protected] or you can go to Chronos.Agency to learn more. Now, Verne is someone that I've personally looked up to for a long time, he's written Scaling Up a book that has changed the way that I looked at business and the way that we have built our agency and so has many, many, many different people in different industries and different walks of life. Today, we'll be talking a little bit about his new book, Scaling Up Compensation strategies to maximize retention and to maximize your ability to align incentives across the board throughout your organization. And he's got some incredible ideas that I can't wait to be sharing with you guys. So without further ado, enjoy.
John Corcoran 2:22
All right, welcome everyone. John Corcoran here. You know, we have a little different format here today. So I'm the moderator for this discussion along with an all star group of co-hosts. We've got my Co-founder, Dr. Jeremy Weisz here, who I'll introduce in a moment. I'm also the co-founder with Jeremy of Ries25 will help connect B2B business owners to their ideal referral partners and prospects using done for your podcast and content marketing. But first, our guest today is Verne Harnish. Verne is the founder of the world-renowned Entrepreneurs' Organization known as EO, which I belong to it's amazing organization over 16,000 members worldwide. And he chaired for 15 years he was premier CEO program held at MIT a program which he still teaches today. He's also the founder and CEO Scaling Up, a global executive education and coaching company with over 200 partners in six continents. And Verne has spent the past four decades helping companies to scale up also the author of multiple books, including the best-seller mastering, Mastering the Rockefeller Habits, the Greatest Business Decisions of All Time, with a foreword by Jim Collins, and Scaling Up: Rockefeller Habits 2.0, which has been my personal business Bible, and it's never farther than an arm's length away at all times. And his latest book, Scaling Up Compensation rocketed to number one HR book on Amazon. And that's what we're gonna be focusing on today in this discussion. Now I'll turn it over to my co-founder, Jeremy, who will introduce our co-hosts.
Jeremy Weisz 3:39
Verne, this is gonna be amazing. You know, I was listening to you for two hours last night with Joe Polish and some other ones. So I want to introduce the panel of co-hosts first. In this episode, we're going to be published across all of our podcasts. I'm Dr. Jeremy Weisz. I run InspiredInsider.com And we have Elise Holtzman, founder of Lawyer's Edge which provides coaching consulting and training programs to law firms. She's also the host of the Lawyer's Edge Podcast, say hi, Elise, so people know it takes Joshua Chin CEO of Chronos Agency, which helps e-commerce brands increase revenue with email and SMS, and he's the host of the eCommerce Profits Podcast, Josh, thanks for being with us. Adi Klevit is a process consultant and productivity expert, and is the host of the Systems SimplifiedPodcast, buddy, thanks for being No. John, you devoured Scaling Up Compensation. So I'm gonna let you start. I know you have abundance of questions. So start us off.
John Corcoran 4:38
Yeah, I just thought we'd start with a really broad topic. So first of all, I mean, Verne, I joked about it being the business Bible, but there's so many different topics that you've touched on. And what I wanted to know, for starters, is, you know, why zero in on this topic, why compensation? Why now?
Verne Harnish 4:54
Well, why now is the great resignation. And what's interesting, you know, compensation has just always been four or five on the list, as long as you've got some of the other good stuff in your culture. But it has gone to number one. And I think people come into the pandemic are like, you know, I want to have some resources. And I want to be rich like everybody else, and they're seeing what's happening with crypto and all of that. So people have said, Hey, and by the way, it's an interesting, original definition of compensation, which is compensation for injury that you've received at work. And I actually think that a lot of folks see it as, hey, you're just having to bribe me to stay in this situation. And then a couple of things happen, you saw, Google made the decision that they were going to lower the pay of workers who chose to remain remote, instead of coming back to the office. So that really opened up the conversation. And then I thought it was even interesting, more interesting, Harley Davidson decided this year, that they're going to grant all 4500 of their workers equity in the company. And so it's a new day relative to compensation. And workers wanting to get compensated for the work that they're doing,
Jeremy Weisz 6:09
Verne, about that mistakes leaders make and setting up compensation plans and what to do about it. Because, you know, as you talk about in your books, you know, we start off, and we're kind of feeling our way through these things. So I'd love for you to talk about the mistakes leaders make with setting up the compensation plans.
Verne Harnish 6:27
Yes, well, first, that they copy somebody else's. One of our first print design principle, how do you turn this largest expanse into an a strategic advantage? You know, the drives energy in the business instead of being a downer? I mean, that's what's sad. There, your large expense often becomes a downer inside the organization. So the first thing is, like your strategy has to be different. And it has to match both your culture and what is the second biggest mistake. Everybody thinks that this is a conversation between the employee and the company. What's best For the employer, what's best for the company, but there's a third person in this relationship, and that is the customer. And so ultimately, you've got to make sure that the incentives are designed to align with what it is that you need to deliver for the customer. And there, we hope we brought some important conversation.
Joshua Chin 7:22
Verne, you write in the book about companies paying employees based on their actual contributions? But how do you monitor that, especially for roles that are hard to measure in terms of its output, especially managerial type roles?
Verne Harnish 7:36
Yeah, well, we actually our, you know, principle number three is actually to be very careful and easy on using individual carrots precisely for what you said, unless you can precisely measure that this individual and that individual alone is achieving something, you probably are better off having broader base pay, pay bands, and do more profit and gain sharing across teams, if not the whole company. So you're absolutely right, we're because it's so difficult to measure an individual's contribution. As you'll see many examples, Egon Zehnder, which is one of the top executive search firms, they don't even have any individual commissions, they don't even compare their 68 offices, because ultimately, what the customer wants is for them to find the best candidate wherever they are in the world, and they don't want some office or some individual hogging a candidate, because they're going to get credit for their own score. And they want those people to stay forever. And so the only, the only factor that figures into the piece of the profit pool that you receive is your longevity. But they love the fact that the executive search person say assigned to that Fortune 500 Board of Directors probably has longer tenure than any of the board members or any of the executives at the companies that they serve. So that's where aligning with what the customer wants, is critical side note Container Store did the same thing. And yesterday, in El Richmond, I actually had a former employee with the Container Store, she now running her own company. And she said, That's exactly that. Every other retailer like Nordstrom, even though they're known for great customer service, they're gonna ask you, all right, who did to serve you. So they can then give them a commission. There's not a penny of commission at The Container Store, because they don't want anyone fighting over customers.
[Continue to Page 2]