June 3, 2020—ROI Minds CEO Sandeep Kumar and Chronos Agency Co-Founder and CEO Josh Chin get together to discuss Google Ads in deeper detail and how it can be a huge contributor to scaling your eCommerce business.
The returns on Google Search ads are typically higher than Facebook Ads. Around 2x to 3x higher than Facebook Ads. This all depends on how well you utilize Google Ads for a specific niche.

—Sandeep Kumar, CEO of ROI Minds
Link to the full recording here: Google Search Ads for eCommerce Stores
Ever thought about how you can use Google Ads to grow and scale your business even further? Turns out, there's way more to Google Ads than just displaying your brand and its products on the front page of Google search results.
Guiding you through a more advanced look into Google Ads is the Google Ads wizard, Sandeep Kumar. He, along with Josh, discussed utilizing Google Ads and focusing its strengths more to magnify your business' growth.
Help Your Customers Find What They're Looking For (And Make Sure It's Your Stuff They Find First)
It's like putting your products on podiums by the window of a brick-and-mortar shop. Google Ads give your eCommerce store's products front row seats in Google search results. 
The many ways this benefits your eCommerce store includes:
Works faster than SEO, as you can focus on multiple keywords at a time.

Immediate brand awareness. As we mentioned earlier, results for your products gain priority are displayed at the top of the results).

Increases top-of-mind awareness by 6.6%.

Expands your target customer reach. Your sponsored results would appear at the top of the promotions tab of their Gmail accounts.

Helps you monitor your performance by tracking things like who clicked on your ads and how many leads you've generated—and many more!
The general gist of Google Ads is spending money for Google to prioritize your product results over organic results. However, that's not all there is to it.
Sandeep shared that many businesses are willing to spend millions of dollars on Google Ads. But in the end, they would still lack a proper framework or ad strategy to really get the full benefits of using Google Ads.
He stressed that it's important to understand where your customers are in their customer journey. Knowing this can help you determine what type of Google Ad campaigns to use.
Spending money on general ad campaigns is just downright inefficient. Instead, focus your resources and efforts on the campaigns that are most effective for the specific customers you're targeting (cold, warm, and hot audiences).
Here's Sandeep's Quick Hack to Takeaway:
Do a quick autocomplete search. Out of the thousands of keywords, you filter out the ones that aren't related to your brand's products. This is a quick and inexpensive way to optimize your account. 
Sandeep goes into more detail about each part of the customer journey and his advice on approaching them.  Watch the full session here.
So what does it take to reap the maximum benefits from Google Ads? The answer—fully understanding its potential as a digital marketing tool. And once you master it, Google Ads can help you break through your revenue ceiling and finally scale your business to the next tier!
Maximizing the benefits you reap from Google Ads as a digital marketing tool for your business means fully understanding it's potential and wielding it to break through your revenue ceiling.  
When used together in a 2-pronged approach in your multi-channel marketing strategy, email marketing and Google Ads can work well as your brand's power couple for scaling your business.
For the email marketing side of things, email automation has always been one of the most reliable channels to create a reliable and sustainable revenue channel for your store. Email marketing automation is all about sending relevant content and nurture flows—all triggered by specific actions done by your customers.
To summarize, Google Ads does the job of getting your store seen and heard. And with email marketing automation, it helps you stay engaged with new and old customers along multiple crucial touch points along their customer journey. 
Download our eBook below and unlock the full potential of your email marketing!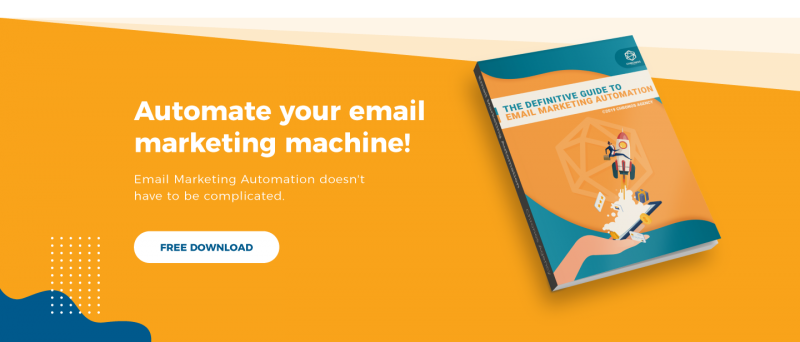 What's New in Chronos Agency?
We've launched our official community Facebook group! If you're interested in seeing more content like this, check out the eCommerce Email Lab!
You can expect to see easy-to-apply tips and tricks to high-value strategies—fresh every week!
If you need help in leveling up your email marketing, feel free to fill out our form (it'll only take 5 minutes) and schedule a free strategy call with us. Our LTV and email experts are eager to help!
And if you're looking for services covering Social Ads, SEO, and more details on scaling your business with Google Ads—check out Sandeep's website ROI Minds!
And in case you missed it, here's the link to the full recording: