Electrifying Increase of Email Attribution from 17% to 48%
A game-changer in consumer electronics, Chargeasap offers an innovative range of mobile charging accessories that takes it to the next level. With an excellent support system of international backers who help them produce cutting-edge products, this crowd-funded brand has definitely gathered their own fanbase since 2016.
Wanting to scale and expand their email marketing strategy, Chargeasap signed on with Chronos Agency in 2021. With lightning-fast email marketing growth, they reached up to 48% of email-attributed revenue. Continue reading to find out how they reached their goal.
Before engaging with Chronos Agency, ChargeAsap was hands-on in handling all operations. To ease their workload, they needed experts who could help their email marketing from start to finish. This is where we come in. After a few months of partnering with us, they could see a significant email revenue increase that went from 17% to 48%.
For great email marketing success, we specifically created several strategies for ChargeAsap. From consistent branding to monthly content plans, we ensured that all the flows were optimized to yield the best results. This helped us create a smooth customer experience that made their journey with ChargeAsap memorable
Here's a super brief rundown of the tactics our team used:
Frictionless done-for-you email marketing
Combining crowdfunding with emails and using them as leverage
Creating email flows that are product specific
Here's what ChargeAsap had to say about their time with us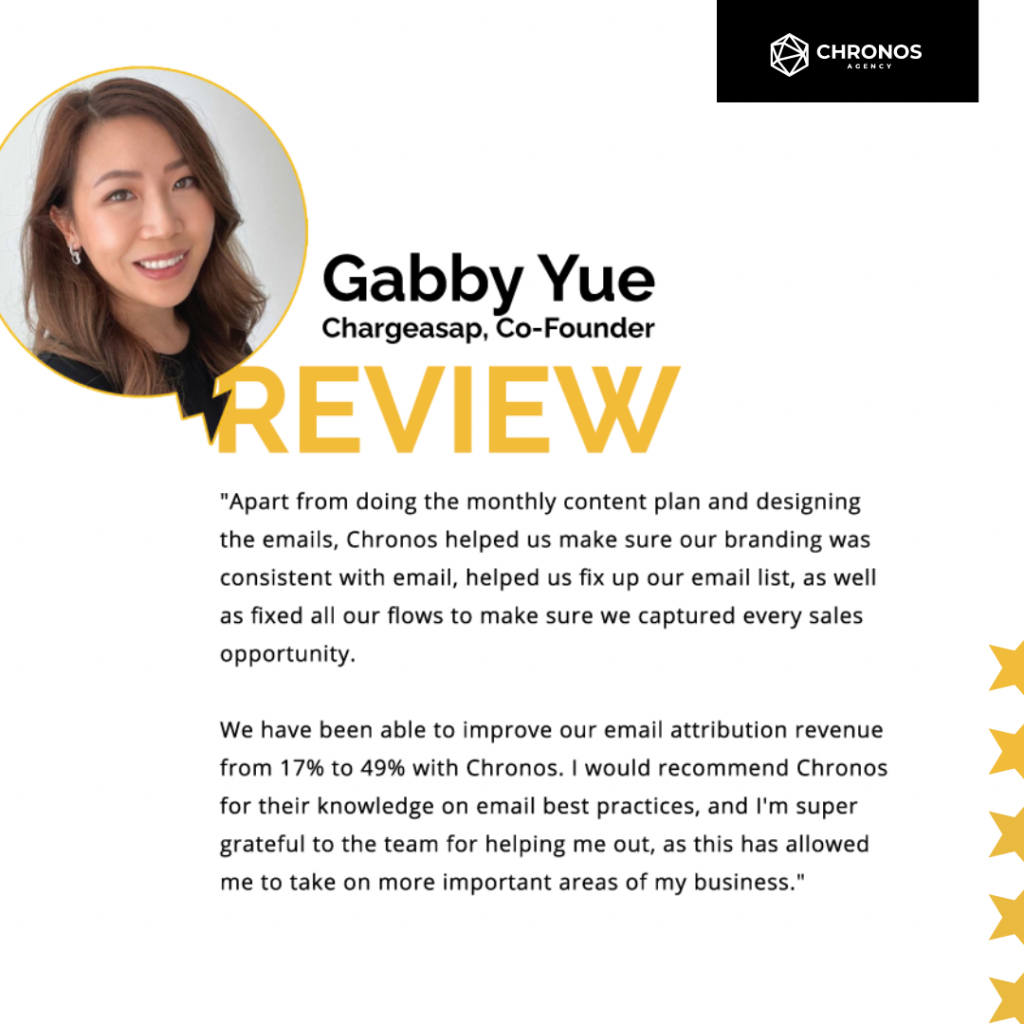 Increased growth in email attribution
Average email revenue by the end of 2021
Increase in total email revenue for 2021