Here's what inspired the Chronos Founders at Klaviyo: BOS 2019 — Q4 is going to be bigger and better than ever!
BOSTON, Massachusetts, USA (Sept 24) — More than 800 eCommerce specialists gathered at the Boston Convention Center & Exhibition Center (BCE) for the eventful 3-day event that is Klaviyo: BOS 2019.
The event was definitely bigger and better this year. Klaviyo— a powerful marketing automation platform for eCommerce, celebrated #ownedmarketing.
This marks the sophomore year that Klaviyo throws its annual conference for online retailers, industry leaders, and the fastest-growing brands to all gather under one roof.
This year's theme was Own It and it was inspired by the importance of taking ownership of your marketing, rather than relying solely on third-party channels to promote your brand.
Key insights for growth: Openness and Receptiveness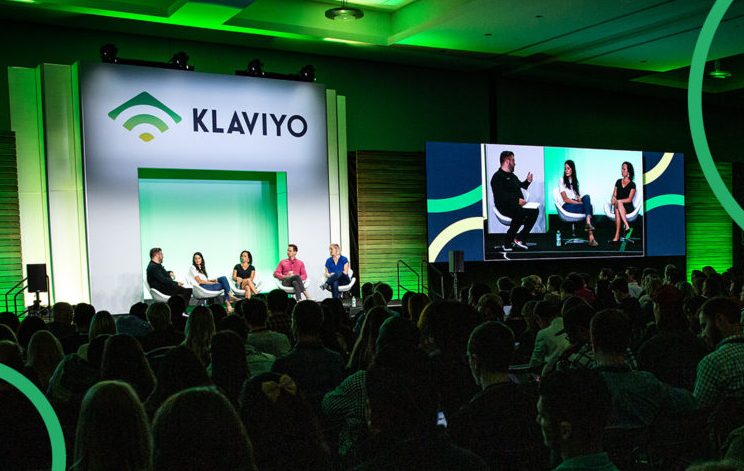 This was Chronos Agency's first year in attendance at the conference, and certainly, it won't be the last.
Co-founders CEO Joshua Chin and COO Louis Teo were impressed with the level of transparency and interaction between the Klaviyo team and the attendees. One activity, in particular, stood out—the Klaviyo Partner Advisory Forum.
This half-day workshop curated the most interactive and incredible content comprising of insights and discussions on the merchant and industry trends of today.
"It was incredible because of the level of genius in the room, the openness & receptiveness that the Klaviyo team had in listening to our suggestions and feedback. I felt like I was a part of Klaviyo's growth."

— Joshua Chin, CEO of Chronos Agency.
According to Louis, the most memorable touchpoint was presented by Kopari Beauty's Chief Digital Officer, Megan Whitman.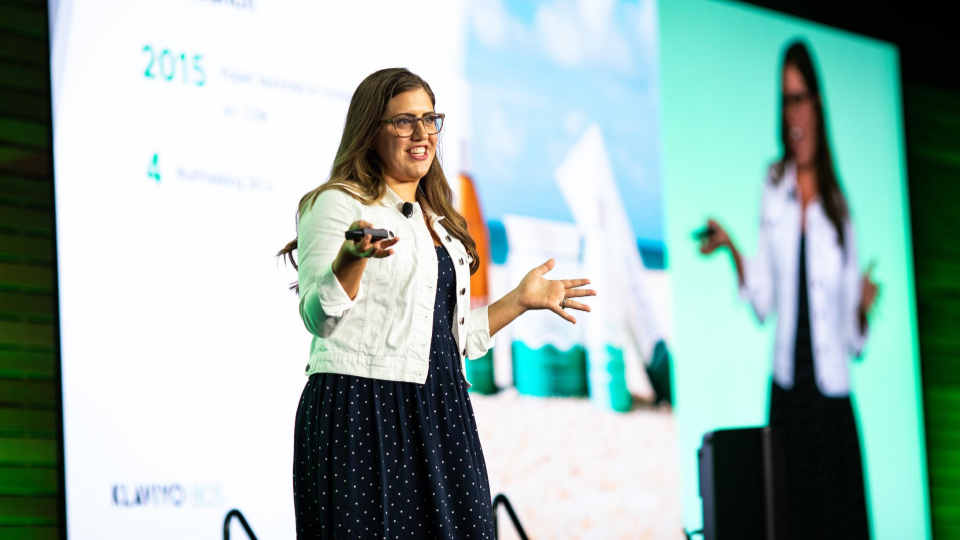 She stressed a very important lesson in segmenting customers when moving forwards at the different stages of growth for the brand:
"Build 2 email segments (sale-only shoppers vs. evergreen shoppers), and only retarget the evergreen audience so you're not wasting ad spend when you don't have a sale going."

—Megan Whitman, Chief Digital Officer of Kopari Beauty.
There were great insights on how she leveraged Klaviyo to fuel brand growth across the various stages. To hear it from Whitman herself based on her experience as Kopari's first hire to where they are today, was truly inspiring.
Own it! From start to Finish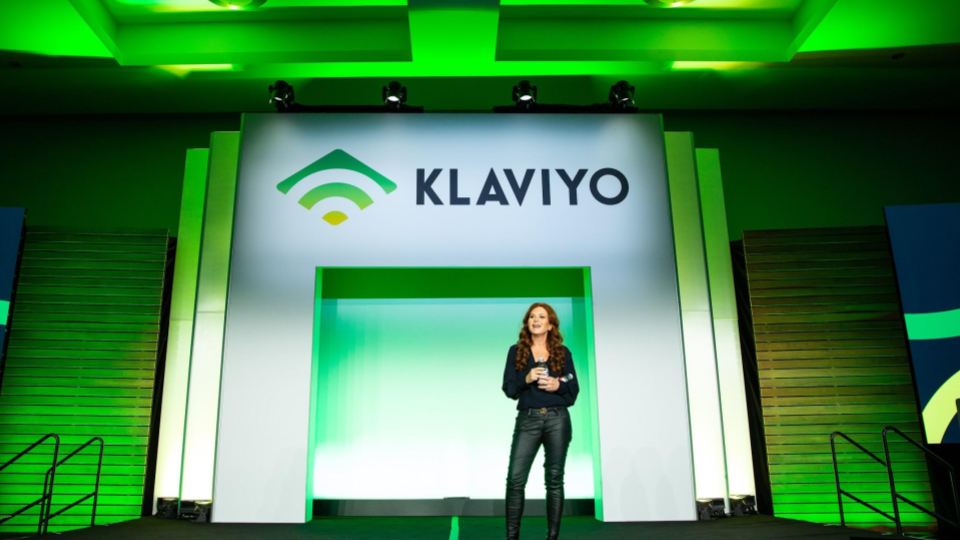 It was evident from the get-go that owned marketing was the centerstage at this year's conference.
Among the notable speakers in attendance were Kara Goldin, CEO, and co-founder of Hint.
Goldin presented a compelling presentation of the story behind her business and the importance of owning your own brand. Speaking from experience after Starbucks pulled her product from its shelves,
"Unless you control your customer base, it's someone else's customer,"

— Kara Goldin, Hint Water.
Goldin was referencing how by taking back control of your entire customer experience, you'd be taking ownership of your company's growth. Talk about a sharp-shooter!
To further stoke the fires, Eric Bandholz shared how his business, Beardbrand, grew into the 8-figure business of today after leaving Amazon. 
Their respective experiences relates to placing too much reliance on mega-channels such as Amazon and retail partners like Starbucks will cause you to miss out on accessing your customer's data.
Without their data on hand, you will never truly build a relationship with them (the customers).
So, what's next? 
The major takeaway? Owned marketing, of course!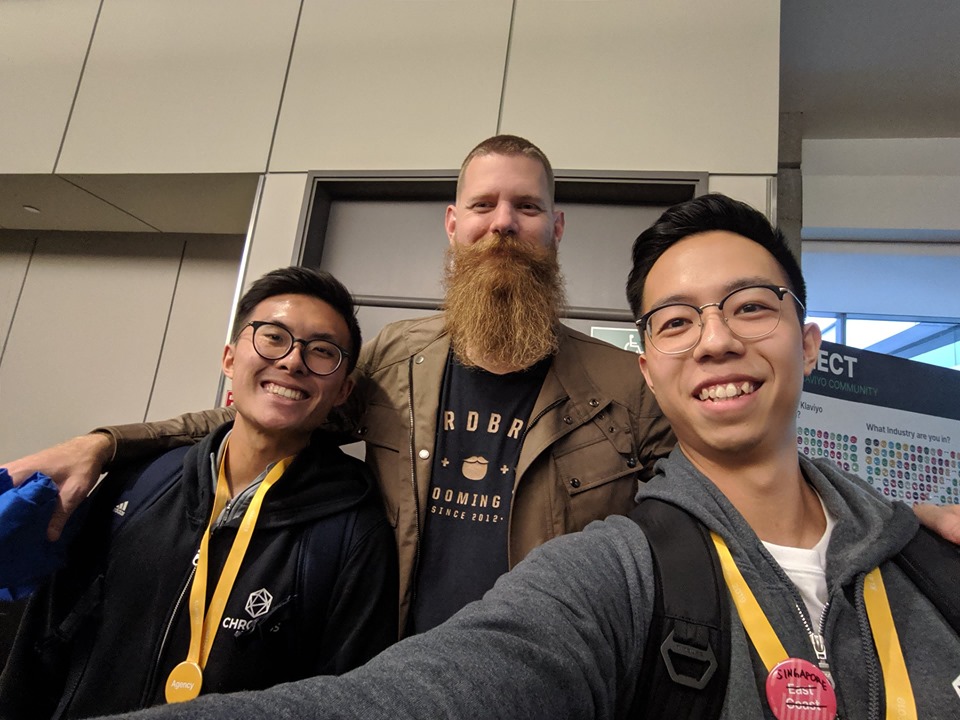 According to Joshua,
"It (Owned marketing) will only continue to grow in importance as our attention becomes increasingly scarce among the sea of commoditized consumer products."
He also adds that the relationships you build with marketing channels that you own, be it email, SMS or website is a core part of ensuring that your success thrives and sustains over algorithm changes and marketplace threats.
Yes, you read it right. SMS. At the conference, Klaviyo announced that they will be launching native SMS in the coming October.
Well, by the looks of it, Klaviyo is set to be a centralized hub for easy, tactical communication with your owned audience. Taking ownership of your own marketing and audience doesn't stop there.
Cross-channel nurturing of your subscribers, existing customers, and leads are still a must. As the saying goes:
"You'll sell more in 3 months by being interested in people than you will in 3 years trying to get them interested in you"

— Dale Carnegie.
As for the next Klaviyo event, Louis and Joshua definitely recommend it to anyone and everyone interested in staying on the pulse with the movers and shakers of the eCommerce arena as well as thought sharing with peers and thought leaders.
Couldn't make it to Boston—the Cradle of Liberty, in person? Missed out on a highlight you wish you hadn't? Strike up a conversation with us and learn more! We're always here for you.
A truly exciting Q4 awaits after an inspiring event! Want to know more about the team at Chronos Agency? Read up on what happened at our latest workation in the Philippines.
Reference: