DECEMBER 8, 2020 — Chronos Agency bags a win with The Oodie's Pop-up form as Klaviyo ended their 2020 with a shout out to the top-performing sign-up forms, campaigns, and flows that stood out among more than 50,000 eCommerce brands during the course of the year.
A True Standout: The Oodie's Pop-Up Form Wins 1st Place
The Oodie's pop-up form came out #1 in Klaviyo's Top 10 Performing Sign-Up Forms of 2020 list. Their pop-up form, along with other sign-up forms in the list, saw an average submission rate of 44.13%. 
As discussed by Natalie Higgins (Learning and Development Program Manager at Klaviyo), here are some highlights behind this win: 
Strong use of form features

Clear Call to Action (CTA)

Standout Design

Personalization
Meanwhile, Miles Camomot (Senior Email Marketing Manager at Chronos Agency) shared how the Chronos team created The Oodie's top-performing pop-up form.
"Our winning strategy behind the Oodie's pop-up form was to use more bold colors against the website's more muted design and to literally make it look like the woman was popping out of the form so it stood out."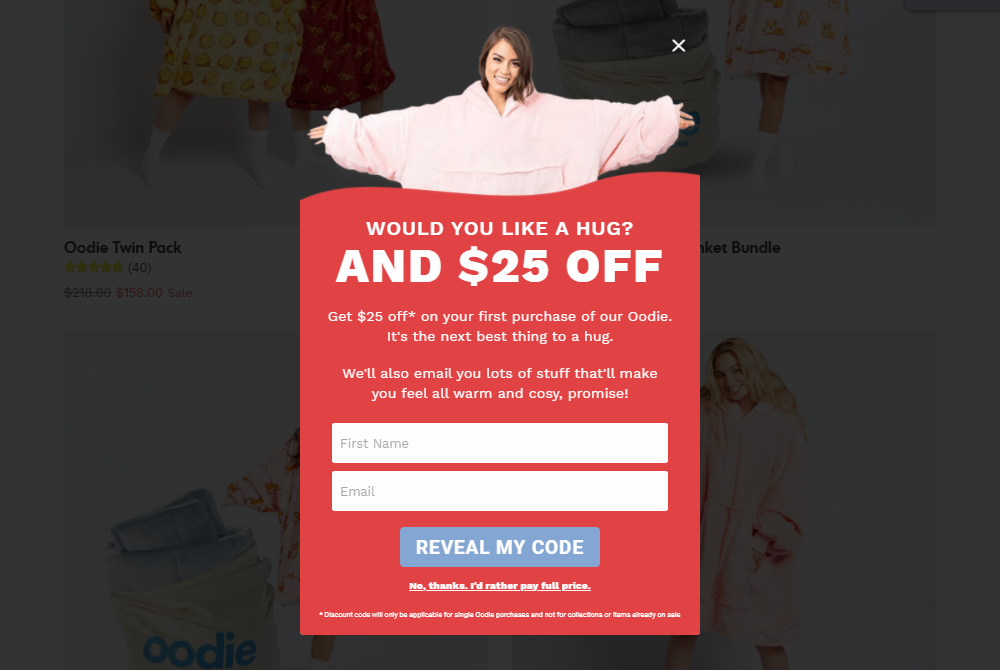 "This was really meant to go out to anyone who visited the website so we paid extra attention to detail on things like display timing and settings—we did that by looking at their (The Oodie's) customer behavior on the website itself."
Here are some of Miles' best tips for creating a top-performing form on Klaviyo:
Always AB Test.

You'll never know what works unless you have the data to back it up

Always Look at Your Form Against Your Website's Actual Design.

That's how you'll know if the form stands out against your website background
Watch the full video of the forms highlight video here: Klaviyo's Top 10's 2020
This is Only Just the Beginning
2020 has thrown everything in the eCommerce space at us from the unexpected to just downright chaotic. Still, we pushed through. 2021 is finally here, a new year full of opportunities for us to rebuild, grow, and prosper.
Chronos Agency is gearing up for even more high-value content for you guys. That means more masterclass lessons, bigger events, and more educational content—white papers, case studies, and more. So be on the lookout for updates on our social media pages! We can do more than just pop-up forms. If you need help to maximize your email revenue generation, don't hesitate to fill out our form and schedule a strategy call with us so we can help you take the lead this 2021.