March 23, 2020—Chronos Agency's very own Co-Founder and CEO was interviewed on the Smarter Destiny Podcast by Martyn Cook. Josh shared how some businesses would still misunderstand the true purpose of email marketing. Catch more on the evolution of email marketing in the full episode here.
Email Marketing Isn't What Many People Think It Is
Josh discussed that the common misconception of email marketing is that it's a "cheap cheat" tool that most adopt a set-it-and-forget-it mindset. One particular underestimation of email marketing would be how some general businesses would see it as just buying email lists then, mind our language, spamming those contacts with their emails. Email marketers would know this as the "spray and pray" approach. 
But according to Josh, seeing and using email marketing in such a way means missing out on a huge opportunity. This became more apparent with email marketing's evolution into one of the most effective eCommerce marketing tools to date. That is—when it's used right.
How do you measure a solid email marketing strategy that carves out a reliable revenue channel for your business? Here's how to benchmark your email marketing milestones for 2020. 
True email marketing is engaging with your consumers. Establishing direct communication with customers is important in converting them into returning and loyal customers. 
It has Practical Benefits and Actionables
As the eCommerce landscape continues to change, email marketing also evolved accordingly. There are a lot of email marketing strategies available to you. Each strategy caters to a specific need of your business, the combination of which gives your marketing more versatility. This marketing tool can help you reach out to the right audience, nurture them, and maximize your returns.
Josh also talked about the range of benefits from email marketing. These include driving the right traffic to your eCommerce site, reducing browse abandonment rate, and increasing your email ROI.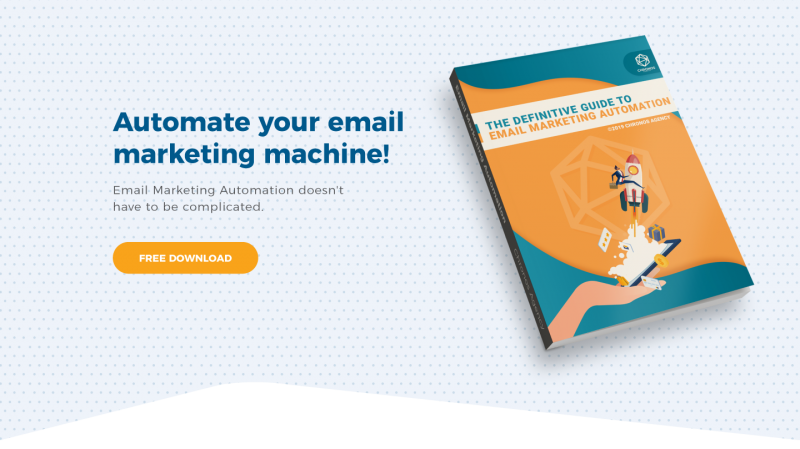 He even mentioned some strategies that can help you achieve those benefits. You can implement separate lead capture strategies through various channels. And you can invest in effective nurture campaigns for your customer journey. This is just scraping the tip of the email marketing iceberg!
On a more current note, we've seen some pretty amazing results from sending out crisis-sensitive email campaigns during the COVID-19 pandemic. When used correctly during this critical time, email marketing has paved a new inlet for retaining customers, increasing their lifetime value, and building a stronger brand tribe in the process. All the more for businesses to bounce back faster when the storm tides over!
Here's what Josh has to say about it, 
"In order to be an entrepreneur, I had to be a person of value; someone who's creating value. That's what I believe an entrepreneur really is—someone who creates value in their community."

—Joshua Chin
So What's Next for Chronos?
Coming up this late April 2020 is the Affiliate Marketing Virtual Summit on the 26th to the 30th. Josh will be presenting as a speaker there. He sees this as another prime opportunity for him to share his email marketing knowledge—and sharpen his public speaking skills—as one of the many leading industry experts attending the event.
Look forward to our coverage on that event!
By the way, did you know email marketing can become your business' major revenue generator? Yes, it can! But only when done right. Just schedule a free 30-minute strategy call with us and let's help your level up your email marketing and unlock its true profit potential!