July 3, 2020 — Dimitri Nikolakakis (Chief Rainmaker of Dimniko eCommerce Facebook Ad Agency) and Joshua Chin (Co-Founder and CEO of Chronos Agency) talked about structuring the eCommerce marketing funnel for eCommerce businesses. Link to the full podcast at the end of this article. 
Email Marketing Fills the Gaps in Your eCommerce Marketing Funnel 
First of all, let's have a refresher as to why optimizing your eCommerce marketing funnel is important.
It can help you by targeting the right audience depending on which stage are they on in the marketing funnel. This, in turn, helps you narrow down what marketing strategy you should use, and which channel to prioritize.

Identify

how

and

how well

your product can help solve the pain points of your target audience. Having a bird's eye view of the the issues your prospects are currently facing and the gaps in your particular product or service will help with two things:

Pinpoint your messaging and position your product in a way that is relatable to your target audience's pain points and overarching needs.
Identify new opportunities for your product or service that you might have overlooked. You're able to go back to the drawing board and run through what you'll need to do to take charge of these gaps and how to turn it into an opportunity for your brand. For example, do you need to expand your service offering? If no, how can you overcome this gap?
When optimized, more customers making it through your funnels means more sales for your eCommerce business
In other words, having a proper eCommerce marketing funnel is like having a working compass. It is having this compass that helps you navigate through the thick fog of the digital marketing landscape.
With that said, there would be gaps in your marketing funnel that would often go unnoticed. And one of the major gaps would cover the buying process your customers' would go through.
There's often a big gap between the customers initially getting interested in the brand and finally making that purchase.

—Joshua Chin; Co-Founder and CEO of Chronos Agency
Understand Your Brand to Understand Your Customers
Dimitri posed a question to  Josh on what the Chronos team would usually ask their clients when it comes to their services in email marketing.
Josh enumerated the following questions—
What is your brand identity?

Do you have a clear picture of what does your brand stand for?

How does it look like for a customer to go from A to Z in your buying process with your brand?
Through conversations like these, the Chronos team is able to determine the many pain points and gaps found within the brand's customer journey. 
What is one of the largest problems faced by eCommerce brand owners? Cart Abandonment. 
Josh then elaborated what would go on between the initial customer interest and cart abandonment issues. To summarize, customers would struggle to make their purchase due to a number of personal and technical factors.
Customers would ask themselves questions like:
Is this product right for me?

Is this product meant for me?

Will the purchase be convenient for me?

Will I receive the right product I ordered?
It is these concerns (and many more) that would hinder your customers' decision to buy from your brand. Thus, creating a gap in your eCommerce marketing funnel.
And it is there where proper eCommerce email marketing can help patch that gap and get more of your customers through your marketing funnel.
It Is More Than Just the Emails Themselves
To remedy the customer purchase process gap in your marketing funnel, you need proper email marketing. Proper email marketing is all about understanding both the internal and external factors beyond your emails..
Internally,  would cover factors related to how well your emails generate revenue such as your engaging email content and copywriting , on-brand messaging, and design—how can you convey your brand's identity to drive more click-throughs that will result in a sale from the email recipient?. 
External factors usually have a direct effect on how many of your emails actually land in their targeted inboxes and are opened by your target audience. 
By this we mean deliverability, open rates, and click rates. If you will, external factors are less individualistic from your brand's identity than they are to well-defined email practices. 
Also, keeping up with what's "in" in the eCommerce world can very much help you tune your email's performance. While these are factors that exist way outside your company's boundaries, they still have a huge impact on your email marketing.
Other factors to amplify your email marketing would be expanding your strategies into multiple channels. In other words, multi-channel marketing. This would help broaden your reach and cover more touch points along the customer journey
One strategy you can apply right now to help mend your eCommerce marketing funnel gap would be email marketing automation. You can make nurturing your customers through your marketing funnel an efficient process.
By setting up flows, email triggers, and send time schedules, your email marketing efforts won't miss a beat when catering to your customers. And this whole automation framework doesn't have to be complicated!
When done right, it can become one of your core assets for optimizing your eCommerce marketing funnel.
Learn more below: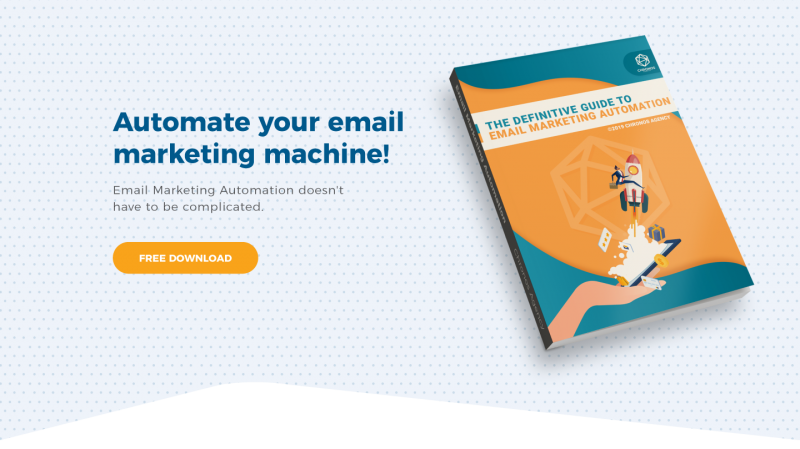 What's Next for Chronos Agency?
Look out for the CARTLOOP x Chronos Agency collaboration webinar video coming out on our Facebook group eCommerce Email Lab! Lisa Popovici (Co-Founder of CARTLOOP) and Josh get together and talk about the fruits of the SMS x Email Marketing tandem.
Save your seat for the 5 Strategies to Maximize ROI with Email x Conversational SMS Marketing.
Want to hear more of these types of conversations happening? Join our exclusive Facebook group—eCommerce Email Lab. Where we believe that great strategies aren't found, but are crafted through data-driven decision making and brutal A/B testing.
Join in on the conversation and be a part of our high-voltage discussions. Discover new email marketing strategies for your eCommerce brand.
In case you missed it, listen to the full interview below: 
eCommerce Titans Podcast — Interview with Joshua Chin: How to Structure your Email Marketing Funnel for Ecom Brands