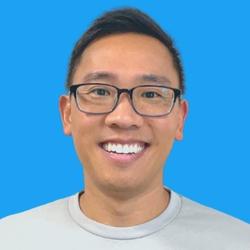 Spencer Jan is the Co-founder of Solo Stove, an ecommerce brand that designs outdoor products. In 2021, he grew the company into Solo Brands and raised $219 million through an IPO, giving the brand a valuation of over $2 billion before exiting. As an entrepreneur experienced in ecommerce, digital marketing, and bootstrapping businesses, Spencer focuses on providing inspiration and advice to other entrepreneurs.
Here's a glimpse of what you'll learn:
[2:56] Spencer Jan talks about transitioning out of his company
[5:15] Spencer's daily routines and hobbies outside of business
[15:45] How does Spencer feel about starting a new company?
[19:48] Advice for maintaining an adequate work-life balance and achieving long-term business success
[32:41] Approaching role delegation and progression
[36:42] How Spencer prepared his business for the market
[47:14] Key factors and strengths influencing business growth
[55:44] The secrets to success in the DTC space
[101:17] Does entrepreneurship impact Spencer's parenting style?
In this episode…
What if you could exit your business and live the life you want? How can you scale your business, increase its worth, and sell it for more money?
As an entrepreneur who sold his business twice for nine figures, Spencer Jan doesn't sugarcoat the process. He started his company with one goal in mind: to regain control of his time and life. Yet, this requires patience as it takes most entrepreneurs 10 years to build and scale a company. If you launch a business in hopes of exiting, Spencer says to remain determined and stick to your strengths since it's easy to get sidetracked by other entrepreneurs' success stories. By forging your own path, you can develop an exit strategy that maximizes your earnings.
In today's episode of the eCommerce Profits Podcast, Joshua Chin invites Spencer Jan, Co-founder of Solo Stove, to talk about how he built and sold his company for $2 billion. Spencer shares advice for maintaining an adequate work-life balance and achieving long-term business success, key factors influencing business growth, and how he prepared his business for the sellers' market.
Resources mentioned in this episode
Sponsor for this episode
This episode is brought to you by Chronos Agency.
If you are a direct-to-consumer ecommerce brand that wants to unlock the optimum customer lifetime value through email marketing, then look no further than Chronos Agency!
Our team of passionate email marketing experts has helped hundreds of brands generate over $70 million in return from email alone, and our clients receive an average of 3500% ROI from our efforts.
Chronos Agency has worked with a variety of brands, including Truly Beauty, Alya Skin, and many more. Our mission is to help real businesses achieve real results. 
If you want to take your revenue to the next level using email marketing, be sure to email our team at [email protected] or visit chronos.agency to learn more.
Episode Transcript
Intro 0:04
Welcome to the eCommerce Profits Podcast where we feature top founders and experts in the ecommerce Industry and take an in depth look at their struggles and successes and growing ecommerce brands profitably.
Joshua Chin 0:18
What up people this Josh Chin, the host of the eCommerce Profits Podcast, we are feature top experts and entrepreneurs in the ecommerce Industry. And we go behind the scenes of the struggles and successes in growing a brand. Welcome to 2023. This is the first ever episode. This guest that I have today is somebody who is really special, someone who's accomplished what many DTC entrepreneurs have been trying to accomplish for a long time. And he's done it. His name is Spencer Jan. Spencer is the co founder of Solo Stove, an ecommerce company that he started in 2010 with just $15,000 with his brother sold it twice for a nine figure valuation to private equity before finally, going public on the New York Stock Stock Exchange under the ticker DTC at a peak valuation of over $2 billion wild wild ride in a very short amount of time. And I want to pick Spencer's mind on everything from raising his kids growing the business, his life philosophy, to his obsessions in life right now. And what's next for him? So, Spencer, welcome to the show. It's long overdue you six months since, uh, thanks. So I brought the idea of having you on the show. Yeah.
Spencer Jan 1:51
Yeah. And when we met at Blue Ribbon, so that was that was fun and glad we got to meet there and happy to be on.
Joshua Chin 1:57
Shoud out to Ezra, Ezra Firestone. He's also a guest on the podcast, early guests. From smart marketer, he also runs a boom by Cindy Joseph overtone, zip Nephi. and bunch of other businesses. Cool guy, amazing dude. I consider him a mentor of mine, and a good friend. And he's doing all these cool things and connecting people. So check them out Ezra Firestone. Spencer. First question I'm really curious about about this, you've done a couple of pots, couple of interviews, since you sold the company. What is it like? In terms of your, your, your being and your mindset right now, having gone through one full year, pretty much over one whole year of just not being in business anymore?
Spencer Jan 2:56
Yeah, that's a good question. Because it's like with anything, I think, it's, it's easy to feel like where you're at is the norm, but you kind of go through this transition. And if I'm honest with myself, it's kind of it's definitely a new chapter. And it's definitely different than how I kind of operated before. And when I was running a company, I think lots of things changed. But I like to think that like it changed gradually, even though you kind of go from running a company to selling it then and then moving on, but you quickly get comfortable with your new or I've gotten comfortable with my new kind of situation. So it's it. For me, I kind of feel like oh, nothing's really changed. But if I'm honest, I think a lots changed. And it's, it's, it's taken, you know, a little bit but you get used to kind of the new norm, and the amount of time and freedom that I can now enjoy. In fact, I was on the golf course today with some buddies this morning. And we went out to breakfast and then we went to the golf course and goofed around and hit some balls. And I was just thinking today was such a beautiful day outside, as I was so glad I'm not working. It's, it's, it's a great feeling. And I'm, I guess I'm not the type that really loves to tout the hustle culture or like, you know, grind real hard. And for me, I just like living life. And I feel like I've gotten to a place where I can do it very comfortably. And I enjoy that. And so yeah, I kind of take it slow and not, you know, I don't miss the stress of business. I don't miss the stress of the grind. I'm okay just being, you know, free with my time and able to hang out with my family and work on hobbies and myself and I'm good with that. So, life's good.
Joshua Chin 4:53
I have a couple of questions in mind, from what you've just shared. What is your tip typical day look like? And let's go with their what what does a typical day look like for you? And is there a routine they still follow right now? Are you routines guy? Or are you kind of take the day as it comes kind of guy? And who do you hang out with?
[Continue to Page 2]