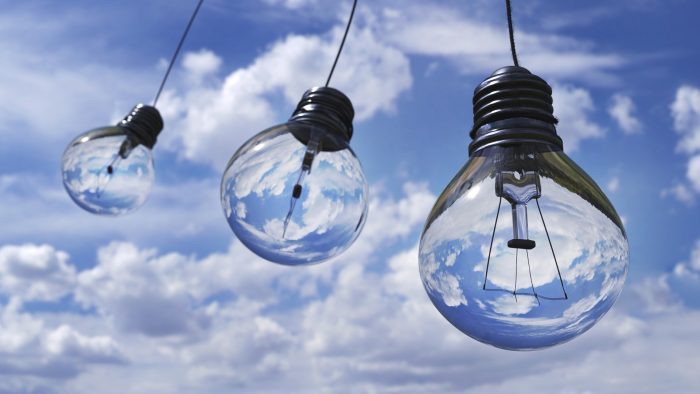 Sustainable branding is important. With Millennials and Gen Z entering the workforce (and subsequently, their spending power is increasing), the standard for brands is being raised. With stores going online, today's shoppers have a lot more options (and a lot more requirements) for the stores they're going to shop at.
With the vast options for products, shoppers are going to opt for products that are more appealing to them, and for many, this includes how eco-friendly they are.
In fact, when it comes to buying eco-friendly products, 54% of Gen Z and 50% of Millennials will pay more for the eco-friendly option of a product.
Making eco-friendly products is also important in doing your part for the planet. Shopping, especially online shopping, creates a significant amount of waste and greenhouse gas emissions through producing, packaging, and shipping products.
Freight movement is the fastest-growing source of greenhouse gas emissions, and with more and more things being purchased online and shipped to your door, the environmental impact of shopping will only increase.
In order for your brand to stay relevant with younger shoppers, sustainability is going to have to be a part of your business model.
By incorporating sustainable branding initiatives into your store, you can help build your brand's image and do your part for the planet—both of which will help you gain (and retain!) customers.
Incorporating sustainability into your brand doesn't have to happen overnight. Here are a few ways you can add some sustainability to your business.
1. Look for sustainably sourced materials
Unfortunately, a lot of materials used in clothing, household goods, and other products are not always sustainably sourced. Sustainably sourced materials are ones that don't hurt the environment or damage the communities that make them.
When designing and producing your products, consider swapping out some of the materials for more eco-friendly alternatives.
For example, if you're producing clothes, instead of cotton, consider using hemp which gives a much higher yield with less water than cotton does.
Instead of packaging food products in plastic, try swapping it out for glass which is infinitely recyclable!
Swapping out materials where you can will help make a difference, and is one of the easiest ways to implement sustainable branding in a way that your customers can clearly see and understand.
2. Choose environmentally friendly packaging
Shipping and packaging your products in more environmentally friendly packaging is another way to incorporate sustainability into your business.
Many packaging materials, like plastic mailers and packing peanuts, are hard to recycle and tend to create excess waste that degrades the environment and contributes to climate change.
Instead, consider using packaging made of eco-friendly materials like post-consumer waste, bamboo, or compostable packaging, all of which won't generate more waste when disposed of correctly.
Sustainable brands like Arka and Ecoenclose offer dozens of packaging options in a variety of sizes to meet your business's needs.
3. Utilize renewable energy
Whether it be for your warehouse, factory, office, or storefront, using some form of renewable energy in your business is a great way to be more eco-friendly.
Wind, solar, and hydro energy are a few forms of renewable energy you can incorporate into any of these parts of your business. 
If setting up your own renewable energy system is not something you can accomplish now, you can instead purchase renewable energy credits, which allow organizations to reduce their greenhouse gas emissions.
Renewable energy is a well-known concept, and this is one sustainability initiative you can easily explain to your customers to show your brand's dedication to sustainability.
4. Use green web hosting
Running a website, especially one that has to store data and sell products, is very energy-intensive.
Dozens of servers around the world are needed to store and send data about your website to customers everywhere, and the energy needed to power these operations creates a lot of carbon emissions and requires the use of fossil fuels.
In fact, global internet usage emits more carbon than the entire aviation industry. However, in this day and age, it would be nearly impossible to run a store without some sort of a website.
To make your site more environmentally friendly, you can host it using green web hosting.
Green web hosts are more environmentally conscious than typical web hosts, and help reduce the environmental impact of hosting a website through sponsoring eco-friendly initiatives, using sustainable energy, and more.
A few popular green web hosts you can check out are GreenGeeks, DreamHost, or InMotion.
5. Consider a remote work environment
We know that going back to remote work might be unappealing after over a year of being stuck in full quarantine due to the pandemic.
However, having your employees go remote for a few days a week instead of coming into work every day can actually be cost-efficient and help the environment too!
Things like commuting to work, printing out lots of papers, and using disposable plastic products can all have an environmental impact.
By having some of your team go remote, you can utilize online meetings, keep files digital, and encourage your employees to eat at home, all of which will help reduce your business's environmental impact.
6. Work with an environmental organization
Environmental organizations like 1% for the Planet and Fair Trade Certified allow businesses to donate a small portion of their profits towards projects that support the environment and communities vulnerable to the effects of climate change.
Partnering with an established environmental organization is a tangible way for your business to make a change that you can easily share with your customers.
Also, you probably won't have to change much about your business model to incorporate this sustainable branding initiative.
7. Ship carbon neutral with EcoCart
If you're an e-commerce store, shipping your orders carbon neutral is an easy way to incorporate sustainability. EcoCart is a free e-commerce plugin that allows brands and customers to ship orders carbon neutral.
A percentage of every order goes towards carbon offsetting projects that help remove greenhouse gases from the atmosphere, whether that be through protecting forests, creating renewable energy, and more.
Because you can't completely eliminate greenhouse gases from shipping products, making orders carbon neutral is the next best option. EcoCart can easily be integrated into your store's checkout and will be seen by everyone who makes a purchase.
Image Source: EcoCart
Incorporating sustainability into your business doesn't have to be difficult, and anything that you can do to be a more eco-friendly business will be helpful to the planet and your brand.
Customers want sustainability, and as younger generations continue to enter the workforce, the demand for sustainability in brands will only increase. 
Whatever you choose to do, be sure to let your customers know! If you don't clearly explain and advertise your sustainability initiatives, your efforts will easily go unrecognized by customers new and old.
Sustainable marketing is important and will help ensure your sustainability initiatives reach all audiences. 
Consider using emails to share with your customers periodic updates on your eco-friendly initiatives.
Chronos is an email marketing agency that can help with this; they help eC-commerce brands boost email revenue by utilizing a variety of strategies to increase engagement with your brand's content.
You can also use social media, blog posts, and any other marketing channels to share your projects and initiatives.
Being the brand that's eco-friendly will only be beneficial, and might even inspire other brands to do the same!
Sustainable branding is becoming a requirement, not an option. By incorporating sustainable initiatives now, you'll ensure your brand stays ahead of the market and remains relevant with younger generations for years to come.
New to EcoCart? Get set up before Black Friday and they'll cover the cost of making all your orders carbon neutral that day. They'll also help you launch a successful Green Friday campaign that will attract, engage, and retain the next generation of shoppers
Author Bio: Peter Twomey is the co-founder and COO at EcoCart. Peter's professional passion is building software solutions that solve problems he experienced-first hand in his time as an entrepreneur. In his free time, you can find Peter skateboarding around San Francisco and cleaning up the beach with his dog Butters.