You already know that building an email list is an absolute must for any eCommerce business. However, you need to be using that email list to its full potential. That is easier said than done. What kind of emails should you send to your subscribers? When? What should they say? How can you use email to turn subscribers into customers? There's a lot to learn. You can accelerate your learning process by analyzing how successful eCommerce brands use email marketing to promote their products. Here's a look at three great eCommerce newsletters.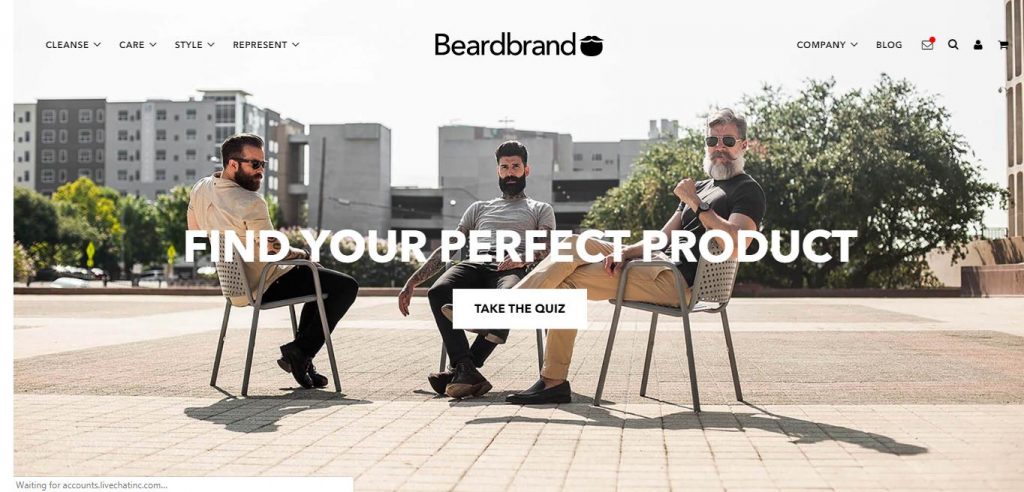 Beardbrand's eCommerce newsletter
We've all had websites asking us to join their mailing list, right? Well, this is how Beardbrand's opt-in form looks like.
Eric started Beardbrand with the intention of building a community and he continues working on it to this day.
Note how their opt-in form copy is focused on two things:
Becoming a part of a community.

Improving your personal grooming.
The only mention of commercial activity is the "product launch pre-orders" part which is drowned out by the rest of the copy.
Now, check out this welcome email from Beardbrand. They open with a "Welcome to the Beardbrand Community!"  headline and a video that features Eric with a group of other beardsmen.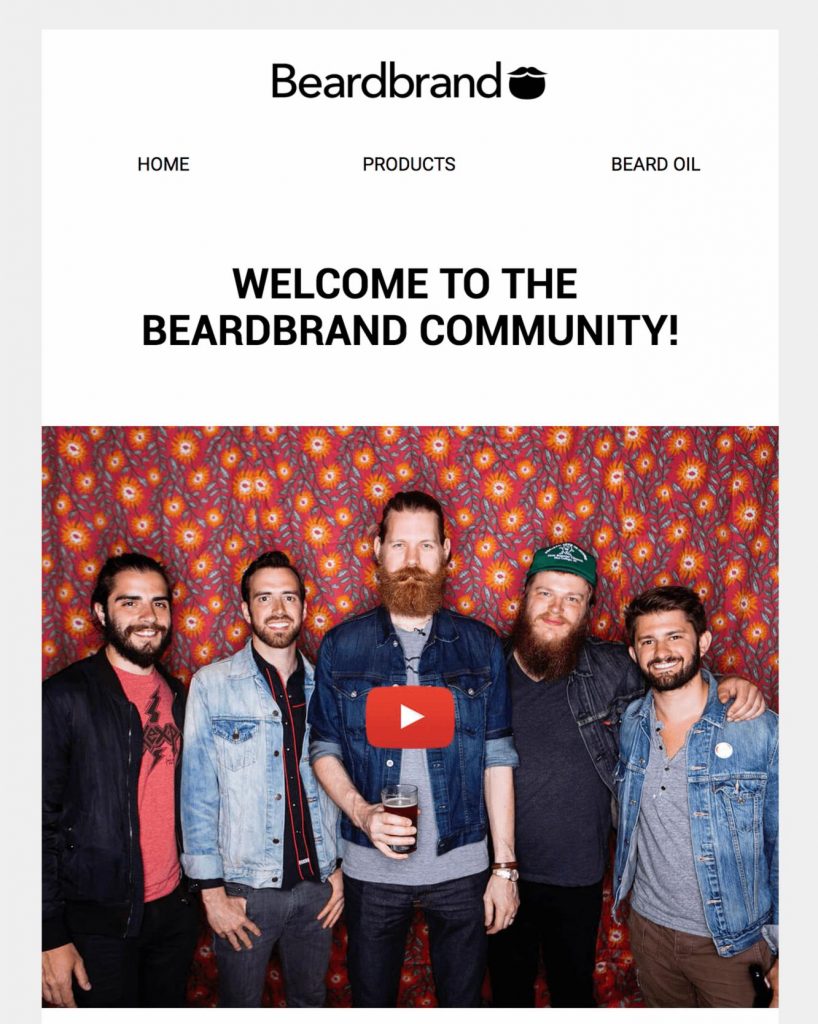 Then they explain the value that you will get from their emails and tell you what will happen next.
Plus, they pique your curiosity by mentioning a special surprise given only at the end of their "beard mastery boot camp," ensuring that you will stay tuned for the next ten days.
Note how they provide a friendly way to unsubscribe, which shows that they aren't some money-grubbing grifters that see you as a cash cow: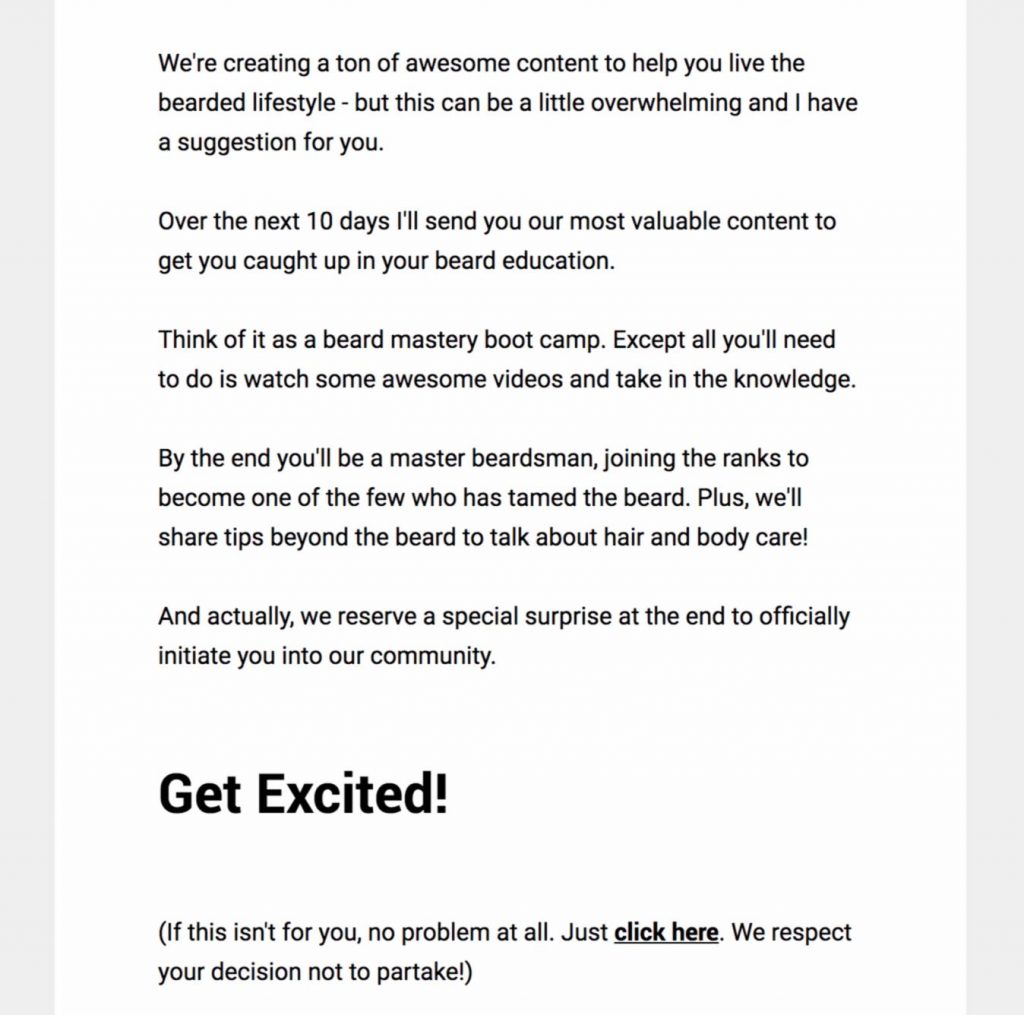 Finally, the email is signed by Eric himself, which adds a personal touch and helps to further establish the idea that Beardbrand isn't some faceless corporation.
And, of course, there are two post-script sections, which both serve a clear purpose:
The P.S. section shows off Eric's beard knowledge, piques your curiosity and reassures you that more good stuff is about to land in your inbox.

The P.P.S. section encourages you to add Eric's email list to your contacts, thus ensuring that you will, in fact, get everything that he promised to send you.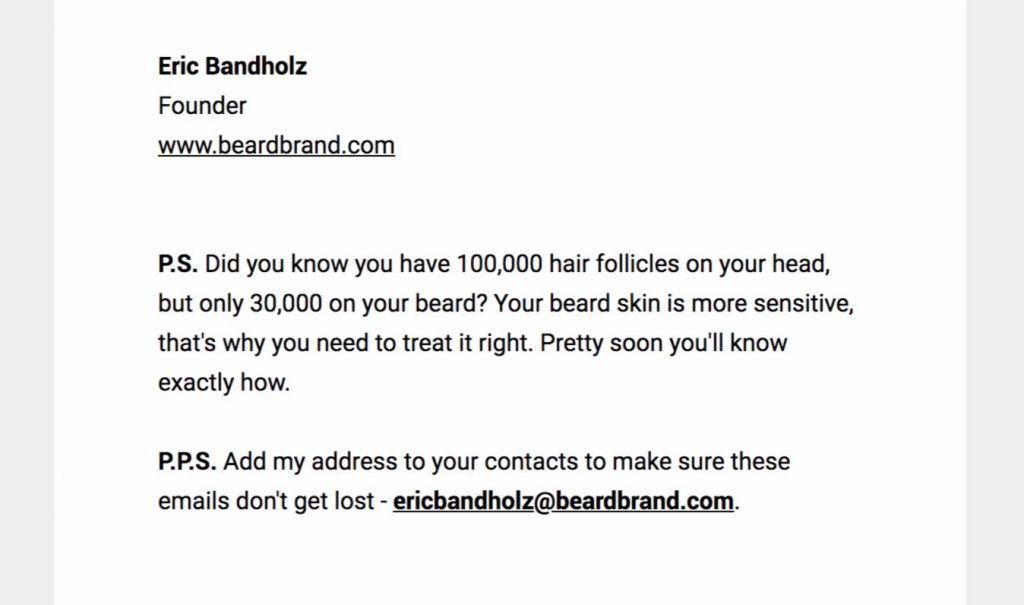 You can clearly see that in this welcome email Beardsbrand is building on the "become a part of a community" theme.
Plus, note how Beardbrand conveys a consistent brand image in their emails: casual, friendly, helpful. Of course, they provide genuine value. You can actually learn a lot about male personal grooming from their eCommerce newsletters.
Barnes & Noble
What we now know as Barnes & Noble started in 1886 as Arthur Hinds & Company bookstore, located in New York City.
That same year, Gilbert Clifford Noble started working there as a clerk. Eight years later, when he became a partner, the bookstore name was changed to Hinds & Noble.
In 1917, Noble bought out Hinds and started a partnership with William Barnes (leading to another name change – Barnes & Noble).
The business changed hands several times but continued to expand and eventually became one of the largest bookstore chains in the world.
Now, you might be aware that Amazon's rise to prominence was devastating to brick-and-mortar bookstores. Barnes & Noble handled it better than other chains, but they didn't escape the carnage. In the 2018 fiscal year, the company's losses exceeded $17 million.
Finally, in June 2019, the Elliot Advisers hedge fund acquired Barnes & Noble for $638 million.
Now, you might be wondering why should you pay any attention to Barnes & Noble given their less than perfect financial situation, but keep in mind that they did manage to survive when other bookstore chains went out of business.
So they must be doing something right.
Take a look at a welcome email from them.
They open with a "Welcome!" headline and a "Thank You for Signing Up for B&N Emails" subheadline.
Then they explain what kind of emails you should expect to receive.
They then promote their website, their app, their membership, and their e-reader.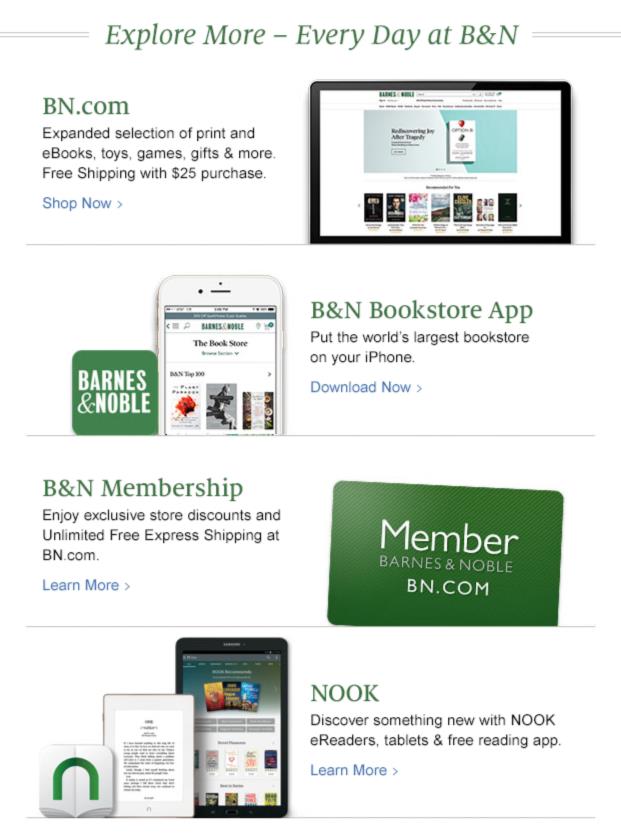 These are really good examples of eCommerce newsletters that have great designs. This Barnes & Noble bookstore cover invokes nostalgia for old-school physical bookstores. However, this email has way too many calls to action. It's probably safe to say that they would be better off by having only one call to action instead of this avalanche of things to do.
Tuft & Needle
Another notable email had a "We never talk anymore" subject line employed by Tuft & Needle. 
They opened it with an unusual "Ok, ok." headline which was followed by the "It's true that we use email for the occasional…" from which they seamlessly transitioned into the body of the email.
Note how they admit that they do send promotional emails but they also share that they have bigger ambitions when it comes to their email list.
They are open about their intentions and hint at what's to come.
Tuft & Needle is a great example of how to create a casual and friendly brand image that helps you stand out in an industry that is a snoozefest.
Conclusion
You can't just send people random emails and expect great results.
You need to develop an email marketing strategy that resonates with your potential customers.
So take time to think things through. Find the right balance between adding value and promoting your products. 
And subscribe to the eCommerce newsletters of the companies mentioned in this article even if you aren't interested in their products.
Why waste time trying to reinvent the wheel when you can learn from those who have already built successful eCommerce businesses?
References: