May 27, 2020—Nick Shack hosted a free virtual eCommerce summit where the big names of the eCommerce world came together (virtually) to share the experiences, insights, and strategies they picked up along the way. For this event, here's a quick overview of Joshua Chin's (Chronos Agency's Co-Founder and CEO) presentation on his 2020 Strategy for Scaling eCommerce Email.
Some of the masterminds and thought leaders who attended the virtual summit were Oliver Kenyon (Conversion Rates Wizard), Savannah Sanchez (Facebook and Snapchat ads authority), Alex Brown (Business Growth Accelerator), and many more!
Weren't able to attend the event? Get the replays of the Virtual eCommerce Summit by following this link.
Josh's Virtual eCommerce Summit Presentation on His Tried-and-True Email Strategy for Sales Events
During the virtual eCommerce summit, Josh reintroduced the tried-and-true strategy he and his Chronos team used back then during the Black Friday Cyber Monday (BFCM) sales event last 2019. The 6-Step Email Marketing Sequence helped us boost our clients' revenue by up to a whopping 350%—within the span of a week! In fact, that was also the week that Chronos Agency earned a skyrocketing total of $831K for our clients.
Sure the 6-step game plan worked well during BFCM, but that doesn't mean it's just a one-hit-wonder strategy. Josh highlighted that this sales event email strategy is a versatile framework. This means that it can be applied to other sales events as well—with promising results nonetheless!
Here's a quick rundown on the 6 steps of this framework:
Step 1: Build Hype
Warm-up your audience to your brand's upcoming sales event! Notifying your customers before an impending sale helps them get into the mood rather than taking them by surprise.
Instead of simply informing them about the sale, this strategy will give your customers ample time to prepare their funds for your big sale!
Step 2: Build Your Priority List (VIP List)
Prepare your VIP segments! Narrow down which of your customers have been buying your products regularly at full price. This way, you can focus your special promo emails on your VIPs—making your loyalty programs more cost-efficient and more rewarding.
Step 3: Priority Launch
Privy your VIPs to an earlier sale launch exclusive to them! By doing so, you'll be giving your VIPs the value they deserve. Cement their loyalty and reassure them that they are, indeed, a very important part of your brand's growth and that they deserve the special treatment.
Step 4: Main Launch
This is when the doors are fully open to let everyone in your target audience in on the sale! Use everything you've learned, and utilize the best strategies born out of your brutal A/B testing to reap the maximum rewards.
Speaking of AB Testing, this is something you're expected to do over the whole year. During your main launch, there's no more room for testing. There's only room to replicate your best results by applying everything you've learned from all the intensive testing.
Step 5: Send Social Reminders
Your customers are in the heat of the sale, so what more can you do to really seal the deal? Send your customers social proof and reviews of your discounted products!
Here's why showing social proof is important during sale events. Even during sales, some customers will still have second thoughts about what they're about to buy. When you include reviews and stories from customers who bought those specific products, it's like adding a sticker of assurance on them for your current buyers.
Step 6: Sales Closing
Send reminders to your customers that your special sale is ending soon! Creating a sense of urgency may just be the small push that some of your customers need so they can finally make up their minds and push their virtual cart through checkout.
Here's a bonus tip: Some brands announce a surprise sales extension. Don't abuse this strategy, and use it sparingly. It works like a gem!
Remember—this sales event email strategy isn't exclusive to the BFCM sale. You can apply this framework to any other sales event and also get maximum returns from those! 
Email Marketing Automation is Your Best Friend During Sales Too
Maximize on your high-quality customer acquisition! With email marketing automation, you can efficiently boost your conversion rates as well as your overall email ROI.
Build your customer relationships right by familiarizing yourself with the different tools and software you can use to send relevant, timed, and triggered emails to your subscribers.
So, how well do you have your customer journey covered? Email automation covers your flanks and in turn earns you higher-quality conversions in the long run.
Learn more about email marketing automation by following the link to our ebook below!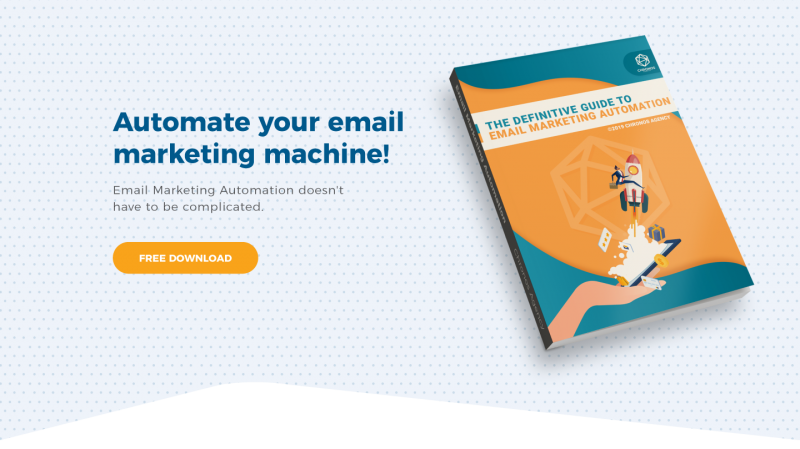 What's Next for Chronos Agency?
Be on the lookout for a possible podcast interview with Josh on the Dimniko podcast. However, no further details in this yet on terms of the topic and the date, so stay tuned! Josh himself expressed his eagerness for more virtual eCommerce summits to come, so watch out for those in the future!
Aside from events, we've launched our official community Facebook group! If you're interested in seeing more content like this, check out the eCommerce Email Lab!
You can expect to see easy-to-apply tips and tricks to high-value strategies—fresh every week!
And if you need some help in finding the strategy your particular eCommerce business needs, fill out our form (it'll only take 5 minutes!) and schedule a free strategy call with our LTV and email experts!
And just in case you missed it above, here are the recordings of all the speakers.