Issues pop up whether you're still starting up or are already deep into the eCommerce game. These same issues are what's keeping your online store from generating the revenue it should be making. Top-rated Shopify sales app Privy shared with us their clients' most common issues along with how they helped their clients maximize their revenue with customer win-back and traffic monetization strategies.
The issues that continue plaguing Privy's clients include:
Slow email list growth
Low conversion rates
Low Average Order Value (AOV)
Inefficient email strategies due to the lack of

email automation
These issues are all too familiar, as clients on our side of the spectrum at Chronos would run into similar roadblocks. Why are these issues so prevalent to this day? A lot of this has something to do with how customers behave online.
You see, 98% of visitors would leave an online store without really buying anything. Aside from that, 55% of visitors would leave within the first 15 seconds. That's a huge chunk of online traffic to your online store just coming and going. So, what can you do to capture these visitors and convert them into paying visitors?
Maximize Customer Win-back and Traffic Monetization with Dynamic Emails and Onsite Capture Strategies
1. Email Capture Forms
Before engaging your prospects with emails, you'll need their email addresses. Grow your email list with intuitive and dynamic pop-ups on your website. Capture visitors' attention and get them to sign up for your emails.
Here's a sample of a flyout sign-up form Privy designed for mattress brand Leesa: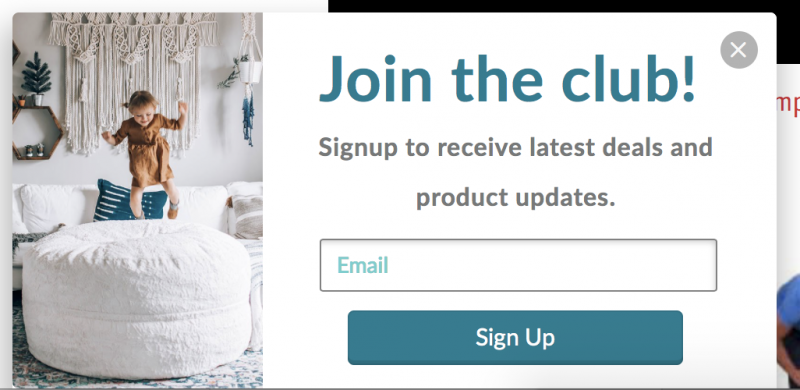 Don't forget to optimize your forms for mobile viewing. 54.25% of online traffic comes from mobile devices as of March 2021. That's a huge chunk of online shoppers you might unknowingly be overlooking in your digital marketing efforts. Set up mobile-optimized flyouts at different parts of your site to maximize your subscriber sign-ups.
2. Cart Abandonment Emails
Bring back interested shoppers with dynamic emails that show users what they left behind so they can complete their purchase without leaving anything behind. Here's a sample of a cart abandonment email Privy made for Thunder Puppy: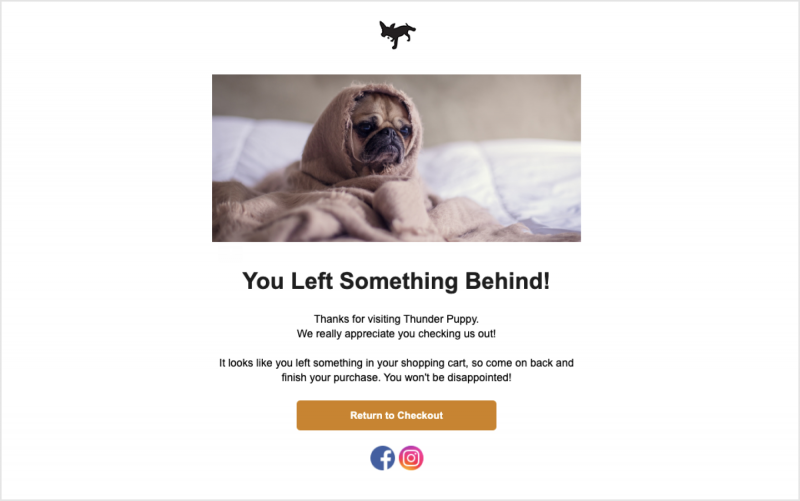 Cart abandonment emails can just be simple reminders to your customers. However, don't forget to throw in some creative visuals into the design. The image choice in this sample is both brilliant and emotional. Would you ignore this sad little pup?
3. Purchase Follow-Up Emails
When trust is at an all-time high, make sure to communicate the contents of your customers' orders with dynamic emails that show them what they bought and what to expect. These emails are also great for driving repeat sales by showing what other top products merchants have to offer.
Here's a creative sample from Jax&Bones.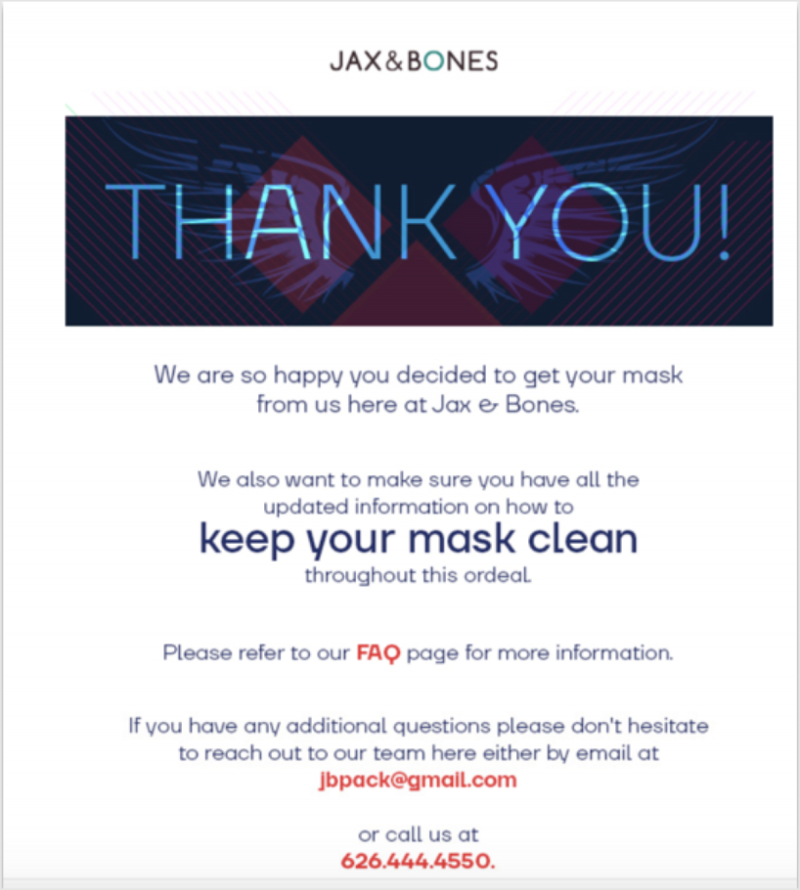 They made this more than just a simple "Thank You for Buying from Us" email. The email also came with an attachment containing all the information their customers needed to properly maintain their masks.
Engaging with your customers even after they've bought from you is part and parcel of creating a satisfying customer experience. A well-done customer experience means a higher chance of converting first-time buyers into repeat buyers.
4. Newsletter Emails
Keep your subscriber list informed of brand and product updates to drive consistent sales. Newsletters done right can keep your subscribers both engaged and excited for whatever your brand has in store for them.
This sample from accessory brand Kapten & Son simple yet eye-catching. They introduced their Fall collection with the warm colors of the season through their newsletter.

5. Cross-Sell Displays
Recommend products to your users while they're shopping on your site with easy-to-build displays to help them discover more products while improving your Average Order Value. Give your first-time buyers more opportunities to purchase from you.
Check out this cross-sell pop-up sample from the foldable origami kayak brand Oru Kayak. First-time buyers of a brand new kayak might want to purchase some essential items that would add to their kayaking experience.
Reach out to your first-time buyers you haven't heard from in a while. Win them back by recommending items that would improve their experience with the product they initially bought. This works especially when said items are on sale.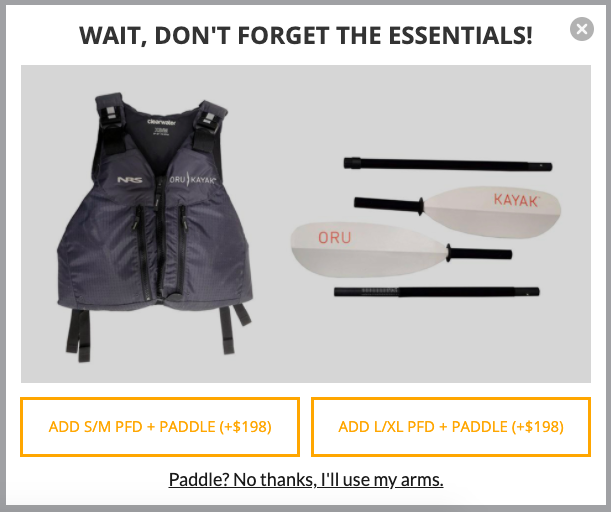 Nail Dynamic Customer Win-Back and Conversion Strategies with Privy
All these amazing emails, pop-ups, strategies, and designs are brought to you by Privy. They're the top Shopify sales app with over 18,000 5-star reviews. Privy's suite of conversion, email marketing, and SMS tools, including exit-intent-driven popups and banners, help you grow your email list from your Shopify store. All this without the need for complex coding or development skills.
Be sure to check them out by following their link here.
Also, why not top off these amazing designs and strategies with knowledge from 8-figure email marketing systems? Our Ultimate Guide to 8-Figure Email Systems contains everything you need to know to scale your brand with just emails alone.
Emails have the ability to highly engage with your customers—leading to maximized customer win-back and traffic monetization. After all, emails have the power to generate 30% of your eCommerce store's overall revenue. It's time to unlock all the profit potential!
Do you have the drive to boost your email revenue but don't have the manpower? Do you feel that you're already investing so much into your email marketing but results always fall short? Feel free to just leave all your email marketing to our email experts! Just fill out our short form and schedule a free strategy meeting with us.
References: