From December 4 to 5 2019, our very own Joshua Chin—Co-Founder and CEO of Chronos Agency—stood in the spotlight as an esteemed guest speaker during this year's Affiliate World Asia Event (AWA). The event took place at the Bangkok Convention Center, Thailand. AWA 2019 was definitely an opportunity for Josh to share his expertise in the eCommerce space.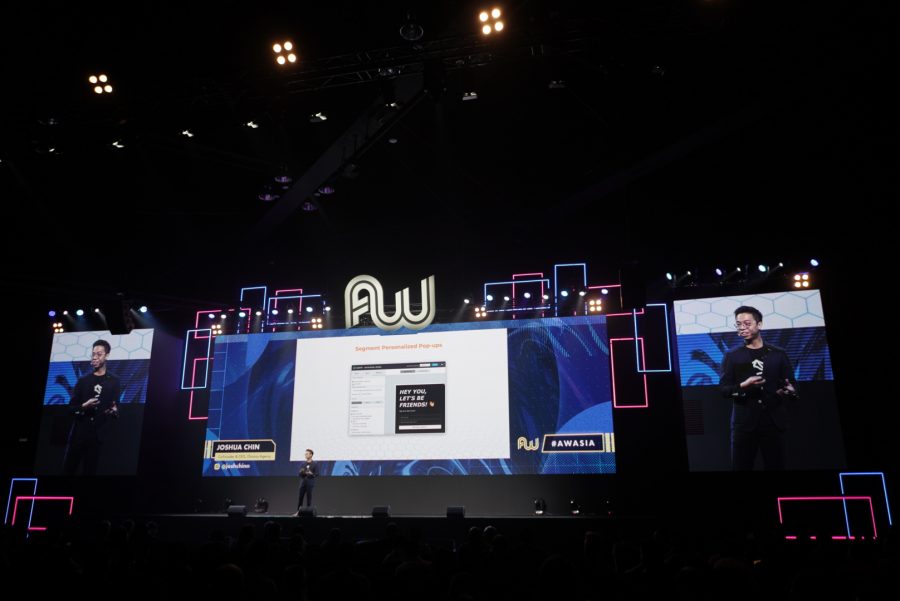 AWA 2019 was where Josh, along with affiliate marketers, eCommerce business owners, and companies came together for one of the biggest events of the year. 
The likes of Anthony Sarandrea (Top-ranked Lead Generator in the U.S.), Dimitri Nikolakakis (8-Figure Growth Marketer and Agency Owner), and Matt Diggity (Expert Affiliate Property Flipper), shared tips, insights, and ideas that helped their eCommerce journey.
Other noteworthy speakers who took the stage during AWA 2019 were some of Josh's friends in the industry. Savannah Sanchez—the authority on Facebook and Snapchat ads—led the opening of the event. Meanwhile, eCommerce magnates Steve & Evan Tan and Angus Kong closed the event with a productive panel session.
Engaging and insightful discussions aplenty 
One highlight was Nick Shakelford's unique presentation. He used a live creative contest style of delivery, and this segment got the highest engagement during the event.
Van Oakes' presentation was also a highlight. It was a super interesting discussion about how he was able to make $1.4M in a month using an app called Tapcart. According to Van, this app helped him build a mobile app version of his Shopify store in just two hours.
Some of the notable benefits Van shared upon the use of this app were—
The control he was given over his customers' data

Streamlining of his buyer journey (condensing the purchase process down to just a few taps)

The ability to launch unlimited push notifications for free

And finally, the app's integration with every other marketing channel he uses
Here's a quote from the panel session led by Steve Tan, Evan Tan, and Angus Kong (9-figure eCommerce giants):
You need to first build up your people, then they will build your company.

Intellectual intermingling sparks inspiration
It's already given that AWA and other similar events are for the advancement of relevant skills and absorption of knowledge. Josh reflected on the event and has concluded the following for Chronos Agency:
We need to reanalyze the way we look at the customer journey—starting from the point of initial attention to conversion and retention.

Can we build the customer journey beyond Facebook and beyond the website to gain more control over our interaction with our customers?
It's safe to say that many eCommerce entrepreneurs would think similarly after the event. After all, every business undergoes a never-ending phase of evolution. It is through events like this that eCommerce businesses are gently steered towards the right direction of evolution.
Based on his experience at AWA 2019, Josh shared that the content of the event was top-notch. With presentations led by elite experts, there was no end to all the intellectual stimulation.
Josh also shared that high-level networking and meet-ups were super impactful and fun. He got to hear from people who took different paths and found their own success in what they did.
What moved him was everyone's mindset of always being humble and always being ready to learn. As a result of this event, Josh is also happy to announce that many potential partnerships and collaborations are now in the works. 
During Josh's turn on stage, he saw a rough estimate of around 500 attendees. That's 500 information sponges eager to absorb his insights.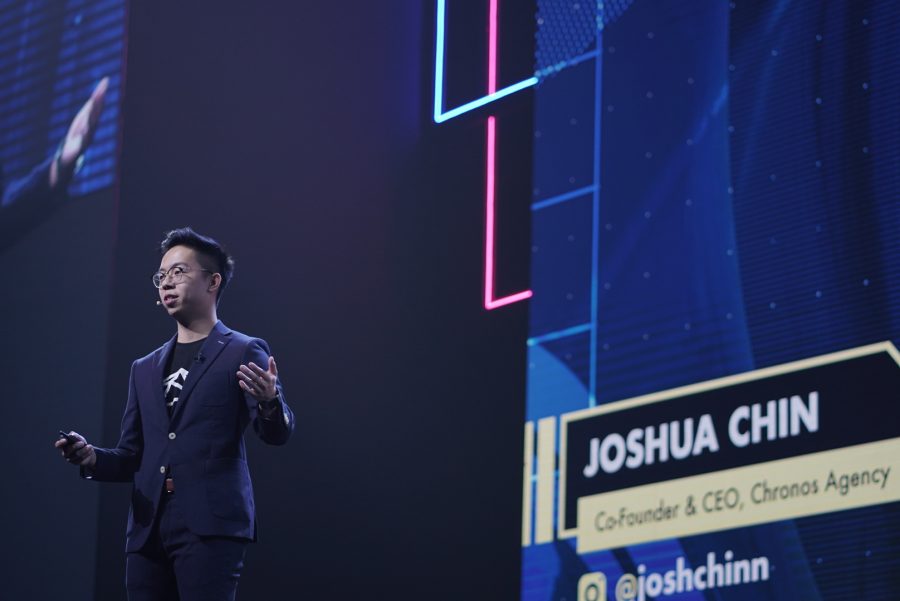 The feedback he received—people loved it!
Comments ranged from Josh's presentation being too short wherein the audience wanted more, to comments stating they love how straight-to-the-point Josh was with his discussion. In addition to that, the audience praised the clean, minimalistic, and impactful slides used in the presentation.
And finally, everyone's bottomline on Josh's presentation was that he brought to light loads of new ideas for growing their businesses using email marketing.
These eager learners don't have to worry though! Chronos Agency has plans for more webinars hosted by Josh himself. So keep your eyes peeled for any announcements on that!
Always test out your hypothesis, don't assume. You will never know what converts your audience better until you actually test it out. 

—Joshua Chin
The mingling of the minds brings opens opportunities for 2020
Josh's increasing global presence as a thought leader in the eCommerce email marketing field is exciting. The timing is perfect, considering our recent partnership with LTVplus, as well as being featured as part of the Clutch 1000 List. Josh was also able to mingle with potential partners. This can only lead to exciting developments in the near future in terms of the company's brand growth. 
As early as now, 2020 looks promising for Chronos Agency. AWA has definitely helped eCommerce enthusiasts, marketers, and thought leaders take another huge step towards success.