Here's what's up and what went down with the recent controversies surrounding your rejected Facebook Ads.
A sweeping change in Facebook's Ad Policy has put many an eMarketer on the hot seat. Their Facebook ad campaigns and ad accounts have been nit-picked. The result? Rejected ads and/or deactivated ad accounts. From April up to present, Facebook ad campaigns and ad accounts have been nit-picked.
This issue further came to light with many brands airing their frustrations over the new Facebook Ads policies.
Upon reaching out to Facebook behind the reasons of these disapprovals and deactivations, reasons ranged from unclear to simply, not stated. 
Many victims of these instances have been recovering from the "Ad-mageddon" through close communication and cooperation with Facebook staff. But, here's what they have learned so far: reactivating or having your Facebook ad campaigns approved isn't enough.
Rejected Facebook as? Reviewing the Benefits of Facebook advertising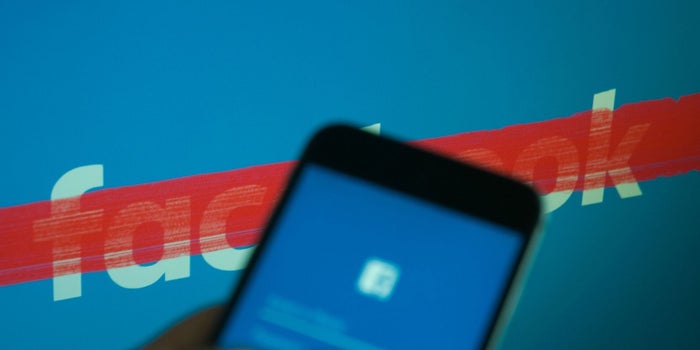 The recent rise of rejected Facebook ads and ad account deactivations have caught many marketers and eCommerce brands off guard. 
After reading this, one might ask: why go through all this trouble to push for ad approval?
Well, there are many benefits when you run Facebook ads for your eCommerce brand. Some of the most notable are:
Extending your reach with organic posts

Opening the opportunity to remarket to people who have already interacted with you

Gaining clicks and conversions for cheap (with proper retargeting)

Scaling your content promotion with ease

Encouraging loyalty among your customers 
Running a Facebook ad campaign is often the go-to strategy for marketers. This is especially true when their goal is to expand and solidify its eCommerce brand's online presence.
Why? This is because Facebook represents a large user base that stretches across a large audience and demographic. 
For marketers, it's a goldmine of big data and user attributes. They use these to reach the people that matter. This makes large swaths of your prospective customers privy to your online advertising, therefore adding efficiency to your marketing efforts. 
Facebook ads still rejected? Here are 5 things you can do about it. 
Other than making sure your ads comply with Facebook's ad policies, here are some best practices that will increase the chances of ad approval. Say goodbye to rejected Facebook ads.
1. Minimize the amount of text in your images

Facebook's algorithm prefers little to no text on visuals.
2. Avoid implying personal characteristics of your target audience

Facebook doesn't share personally identifiable information like your name and address. But you might want to take it a step further. 
Referencing or implying details of a person's ethnicity, race, religious affiliation, sexual orientation, medical condition, and etcetera is a big no-no. So, you should avoid using "you" in your ad copy. Here's an example. Rather than writing "Are you a dog lover?" you can go with "Dog lovers can't stop talking about our product."
3. Ensure your landing page is fully functional AND compliant

If you were to include a link to your landing page, make sure the link goes to the right webpage listed in your ad. 
At the same time, navigating their way out of your site should not be hard. Do way with the maze of pop-ups and blockers, whether unintentional or intentional.
4. Avoid mentioning Facebook. If you can't, follow these regulations:

Avoid using Facebook's wordmark and stick to the "f" logo. Also, m
aintain the shape, color, and proportions of all Facebook assets.
When writing Facebook, always use the uppercase "F." Lastly, d
o not pluralize or abbreviate "Facebook."
5. "Final" isn't really final.

Often, violations stem from misinterpretation. R
each out once or twice a week until you reach someone who can assist you. 
Ad account recovery can take up to six months or more. Some even experience 20 appeals before they reach restoration bliss. Thus, it's understandable that Facebook does run on a hierarchy. This means that the chat or email representatives may not be authorized to take immediate action.
Always ask for additional actions you can pursue! Soon, you'll be able to discover that your account and its precious data are not all lost. 
Been flagged, done that.
Maybe your Facebook ad was rejected or deactivated because you violated one or two points from the latest round of ad policies. However, there have been cases where advertisers had been wrongly flagged by Facebook's artificial intelligence.
If that were the case, the best thing you can do is to appeal the decision. You can also request a manual review of your post. In some cases, this has been enough to get Facebook ads approved or reactivated.
But how long does a manual review usually take? Well, according to AdEspresso, it can be as quick as 2 minutes or it can take as long as 2 days.
As for Entrepreneur, they've seen an account take about six months and more than 20 appeals to get that account's Facebook ads to account restored. And the best part about that experience? It was for a misinterpreted violation.
So don't hold your breath even after you've requested for a manual review. There have been complaints on how going through the manual review process can just land you back to square one.
Yes, the purpose of Facebook continuously updating their Ad Policies is for the betterment of people's online safety and security on the social media platform.
But many have begun to wonder if Facebook even considered the implications to eCommerce brands. when implementing these policies in terms of better and more accurate detection by Facebook's A.I. and better coordination from Facebook staff with manually handling the reviews.
Sources: