COVID-19 impacted the eCommerce industry, big time. It blocked out what used to be steady streams of revenue sources, leading to brands experiencing slow growth or even a complete halt in operations. The beauty industry, for one, was not spared. Around 30% of the beauty industry market was shut down.  During times of crisis like this, what can you do to ensure your brand is still growing despite the loss of your usual revenue? The answer: Implement advanced email strategies and make your email marketing a major revenue generator.
Your emails alone should be generating 30% of your store's overall revenue. If it isn't reaching those numbers, that means there are a couple of underlying issues leeching away under your business ship—leaking out all that revenue that should be growing your business.
If your issue is low email revenue, ask yourself what could be causing that. Based on our 3 years of working with over 200 brands, the common pattern we observed was low email deliverability and inconsistent campaign strategies.
To crush these issues and plug up the leaks, you'll need to delve into more advanced email strategies that you can apply right away!
Out of the many advanced email strategies available to you, here are 3 of the most important ones you need for maximizing your emails' profitability:
Implement a Cohesive Content Strategy to Build Your Beauty Brand

Optimize Your Flows and Campaigns

Conduct Systematic and Continuous AB Testing
Let's go through each one and see how they can make your emails become your store's sustainable and dependable revenue source.
1. Implement a Cohesive Strategy to Build Your Brand
Here's the irony when it comes to optimizing your email strategy for higher sales—DON'T focus solely on sales emails. Now hear us out. While sales emails indeed drive revenue, content emails serve as their "wingmen," so to speak. 
You need to squeeze in content emails to support the products you're selling. Engaging with your customers and providing relevant content entices them to buy your products even more. 
Here are some examples of content emails you can include:
Sales announcements, reminders, and closing emails for driving customer engagement

Educational content emails which would direct to their corresponding product pages (An example would be how to use a certain product, or the different shades available for your new lipstick collection)

Social media-focused content (such as Tiktok trends)

Social content and user-generated content to reassure your customers they're making the right choice transacting with your brand
Content emails with User-Generated Content (UGC) are where you can share customer reviews, feedback, testimonials, and even product review or demo videos.
Here's an example from ForChics: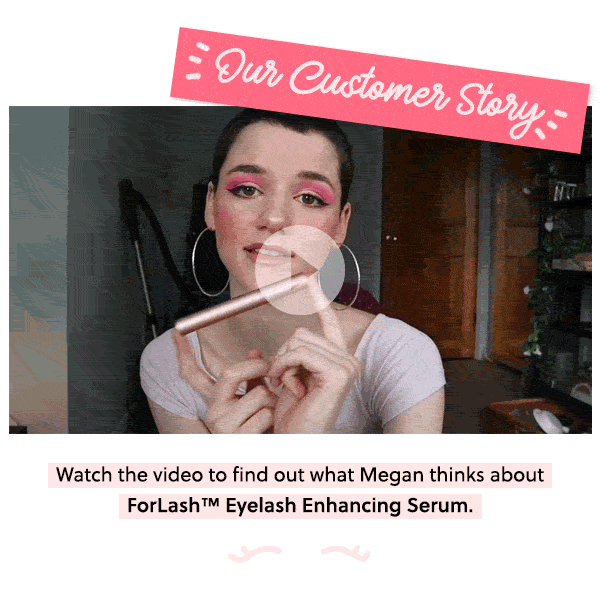 Additionally, 92% of customers trust peer recommendations over advertising, meaning content emails are sure to boost the performance of your sales emails.
2. Optimize Your Flows and Campaigns
Advanced email strategies call for modern solutions. Automated email flows are regarded as the backbone of your eCommerce store. When set up right, they can generate email revenue in the background which gives you more breathing room to focus on your other business operations.
Here are some of the most important flows you should integrate and optimize into your email framework:
Cart Abandonment Flow

Welcome Flow

Browse Recovery Flow

Post-purchase Flow

Replenishment Flow
These flows all contribute to humanizing your customer's journey. They all aim to nurture your customers throughout their entire customer journey, from when they first encounter your store to after they bought from you.
Optimizing these flows for one beauty brand generated a 138% increase by the end of the first month. As for their campaign revenue, this strategy generated a 200% increase in their Average Order Value (AOV).
How can you replicate these results? The top actionable you can apply is highlighting your top-selling products in your flows while upselling your high-value bundles. This way, you can get your customers to buy more than they intended.
Did your customers come back to finish a purchase? Are you welcoming new subscribers? Do you want them to buy from you again right after they made a purchase? Highlight your top-selling products and bundles in those emails so you can pile on to their already established interest. Keep the momentum going by giving them offers they can't pass up.
Here's another great example from ForChics. Not only did they recommend their top products, but they even threw in a discount code as an incentive to boot!
3. Systematic and Continuous AB Testing
There would be no such thing as advanced highly converting email strategies without rigorous and thorough AB testing. It is only through AB testing can you make data-driven decisions when optimizing your emails. But where to start?
Here are the common things we would usually test first in our emails along with the results:
Text-based vs HTML-based email formats for cart recovery flows (Results: Text-based emails performed better because they felt more personal and straight-forward)

Percent-based Discount vs Price-based discount (Results: Percent-based Discount won)

Short-form vs Long-from Emails (Results: Short-form emails performed better)

Product Blocks: Static Images vs GIFs (Results: Static images won)

Sending Persona: An "[email protected]" Sender email vs Real Name Sender email (Results: The "[email protected]" sender email performed better)
Because of these tests, we were able to determine the winning elements in each email that generated more revenue. As a result, this beauty brand was able to apply those winning strategies in the succeeding emails and continuously pull in more revenue.
However, don't treat these specific results as carved in stone. These results are based on the target audience we were handling at the time, after all. So try testing these same elements for your emails and see if we get the same results—or different ones!
Just remember to consistently track your results and conduct regular AB tests to ensure that your emails are always at peak performance for the highest possible email revenue generation.
Generate Your Store's "Christmas Bonus" for a Great 2021 Start
It's never too late to earn your business some extra revenue. These strategies can make your year-end sales season a smooth sailing experience. And if you're still spending most of your brain juice focusing on ending this year with a bang, check out these best practices for killer newsletters in 2021 and enter into the new year sprinting ahead of your competition! If you have any questions and are interested in learning more about advanced email strategies like these, fill out our form and schedule a strategy call with our team of email and customer lifetime value experts.
Also, we're launching a 2021 Email Masterclass titled "Introduction to 8-Figure Advanced Email Systems" hosted by our company Co-Founder and CEO Joshua Chin. If you're interested, be on the lookout for its official launch on December 7 on our social media pages.