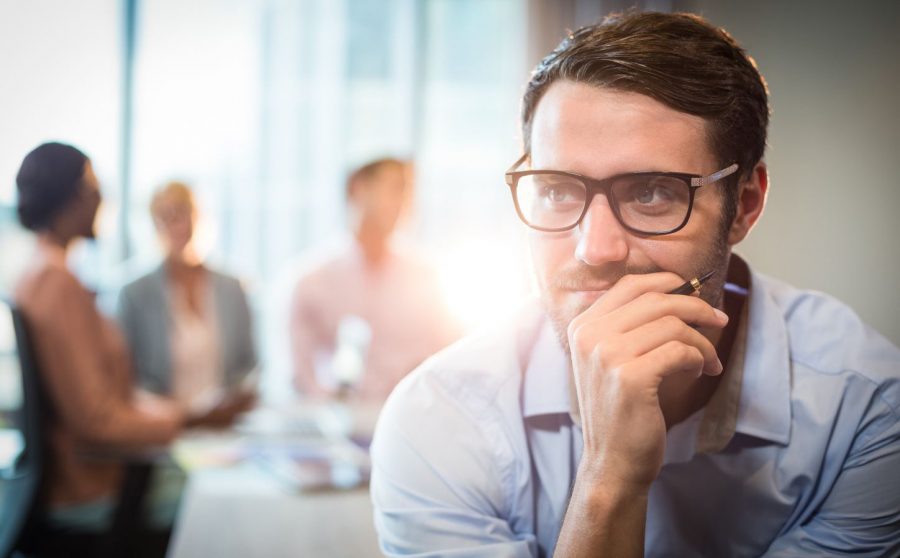 Besides being one of the biggest sales of the year, Black Friday Cyber Monday (BFCM) is where all of the marketing strategies you've been tinkering with get put to the test. Yes, all of those campaigns, flows, and frameworks will culminate in one big sale that allows you to end the year with big numbers.
But if you were able to run successful campaigns last year, why not just copy-paste whatever successful game plan you had from BFCM 2020 to this one?
While your strategies from last year may have raked in significant sales and revenue, the eCommerce space is a turbulent landscape. Consumer behavior is constantly evolving and technological disruption is changing the way people shop. 
Despite the challenges brought about by the coronavirus pandemic, eCommerce experts predict that this year's BFCM is going to be even bigger than last year's. And for you to prepare your brand for maximum sales and growth potential, you'll need to look back at Black Friday Cyber Monday 2020.
2020 was a Game-Changing Year for eCom Store Owners
COVID-19 struck, businesses were paralyzed, and eCommerce stores had to adapt quickly to stay afloat. This sudden change in customer needs meant there was a big shift in priorities for eCommerce brands.
The pandemic forced online store owners to reevaluate their approach to marketing. One of the major shifts in strategy focus was customer-centric marketing. As the needs of customers shifted from luxuries to necessities, marketers needed to pay closer attention to their customers' evolving pain points and shifting priorities.
This means making each marketing campaign you send out relevant to your customers to strengthen trust and loyalty. A strong and healthy customer relationship is what helped our clients power through the height of the pandemic.
To sum it up, high engagement, a streamlined customer journey, and a more satisfying customer experience have become the focus of eCommerce stores since the pandemic started. Our clients took what they learned from BFCM 2020 and have continued their upward trajectory all the way to 2021.
With that said, how can you best prepare for BFCM 2021?
Not Even a Global Pandemic Could Hinder Black Friday Cyber Monday
BFCM continues to be the biggest eCommerce growth opportunity for any online store. Even when the pandemic struck last year, BFCM 2020 was still explosively big—even bigger than pre-pandemic times!
There was a big gap in revenue generation between BFCM 2020 and 2021. BFCM 2020 generated 19.51% and 13.86% more revenue than 2019, respectively. The results showed that eCommerce sales were still booming despite the COVID-19 pandemic.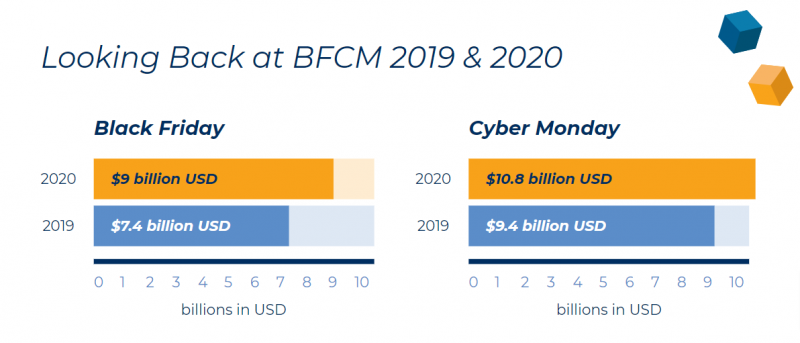 The biggest driver of these sales was the surge in online traffic because of the large numbers of people paralyzed by lockdowns. Since the pandemic is still ongoing, consumers will be shopping online more than ever before this BFCM 2021.
In fact, about 70% of shoppers are determined to primarily shop online in the coming holidays. 
The Successful Strategies of Black Friday Cyber Monday 2020 Can Be Your Guide for this Year's Biggest Sale Event
Results from last year's BFCM can be your guiding light to winning big this BFCM 2021. From our clients, we noticed a couple of notable strategies you can use to help you optimize your online store for BFCM. 
Here's a brief rundown of those strategies:
1. Invest in Live Chat Apps
It's all about addressing customer pain points right when they need it. A live chat team can add a much-needed human touch to your customers' shopping experience.
2. Streamline Your Store's Checkout Process
People nowadays are an impatient bunch. A long and confusing checkout process will only result in more abandoned carts than sales.
3. Observe Sustainability
With demand for necessities rising and supplies just barely keeping up, you'll need to promote a more sustainable means of delivering and packaging your products. Customers are increasingly concerned about sustainability and the impact their consumption has on the environment. You can assuage their concerns by offering green options like carbon-neutral shopping.
4. Offer Curbside Delivery
Staying home means staying safe, especially in this pandemic. Shopify conducted a study where they observed that the average order value (AOV) of a customer's cart is much higher when they can opt for curbside delivery.
Interested to learn more about these strategies? We actually covered these in more depth in another article—check it out here.
Achieve BFCM Success this 2021 with a Data-Driven Mindset
On Black Friday Cyber Monday 2020, our clients generated $3 million in revenue! This was thanks in large part to their commitment to customer-centric marketing. With our tested and proven lifecycle marketing strategies, our clients made 113.23% more revenue compared to BFCM 2019.
You don't always have to create a unique eCommerce strategy every time to stand out from your competitors. A lot of times, the right strategies are already in place—you just have to know how to apply them in the next challenge you'll face.
BFCM is always a challenge because consumers' needs and priorities are ever-evolving. Analyze the data from your previous marketing efforts and align your strategies accordingly to take full advantage of the huge profit potential BFCM has to offer.
Because of the big challenge ahead, you and your team would need to focus on making sales on the frontlines. This leaves little breathing room for a dedicated team that can focus on your flanks.
Chronos Agency is a premier eCommerce marketing agency that is committed to pushing our DTC clients' customer-focused initiatives. Over 300 clients have successfully reached both their sales and customer satisfaction goals using our curated lifecycle marketing strategies.
It's still not too late to gear up for maximum sales this BFCM 2021! Just schedule a free strategy call with us and we'll help you create the brand-aligned BFCM strategy you need.