Running an eCommerce business is not easy. Your eCommerce email marketing strategy is working for your online store, but you want that extra booster to drive sales. Maybe you've gone through some of the best email marketing strategies for eCommerce to get new ideas. Have you considered using live chat as the booster that your eCommerce email marketing strategy needs? According to the 2019 Customer Service Report by LiveChat, the number of chats have grown to 437 million as of 2018. Online stores are just catching on and implementing live chat in their overall eCommerce strategy for success.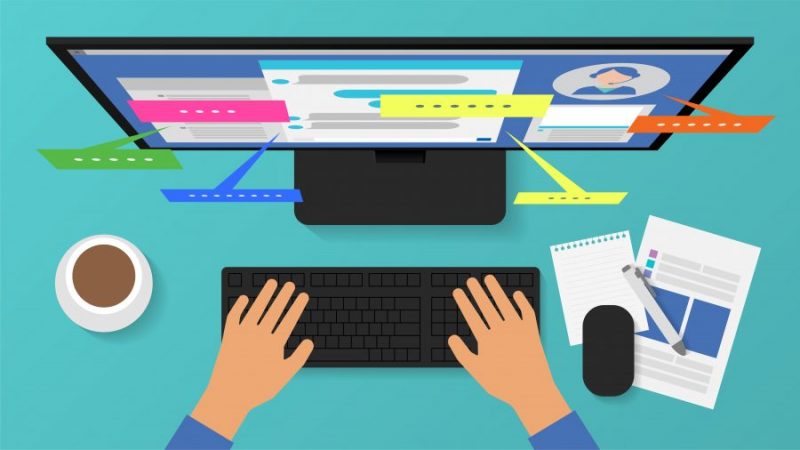 If you don't already have live chat tied to your email marketing campaigns, we've got you covered.
In this article, we lay out 4 simple ways that live chat helps boosts sales for your eCommerce email marketing campaigns.
1. Increase the conversion rate of your eCommerce website
Perhaps you currently have a successful "Welcome Email" series running or a discount code for your loyal customers. Depending on how you have them set up, you probably have landing pages set up for these campaigns as well.
With live chat implemented on those pages, readers that clicked will be able to interact with your live chat agents to clarify any questions that they might have about your emails.
This gives you the opportunity to help resolve inquiries quickly, helping new customers or loyal customers make decisions faster as a result.
On top of that, you would be able to recommend customers the promotions that you have so they can make informed decisions when purchasing. Some companies have been known to 11X their eCommerce conversion rates with live chat.
2. Create tailored customer experiences
You probably have to segment your target audience based on the products you offer. When you work with a proven email marketing agency that increases marketing ROI by 20% to 30%, audience segmentation and targeting will be part of their strategy to achieve those results.
Personalization doesn't have to stop at the emails. By running proactive live chat on your eCommerce website, you can trigger auto messages based on those same segments. Imagine how you would feel as a customer when the entire experience has been tailored to your profile.
You can create personalized customer experiences by:
Running proactive live chat greetings on landing pages to drive conversions

Showing customized messages tailored to different customer segments

Ensure for desktop and mobile
Don't forget to optimize your emails for better conversions so each campaign you run gets you maximum results.
3. Reduce your eCommerce costs
When customers are unhappy with a certain aspect of your business, they want solutions — and fast. By offering live chat as a channel that customers can use to reach you, you could potentially reduce costs for your business. 
How? Add a link to your emails that takes customers to a single live chat landing page.
If a customer has any post-sales inquiries or issues with their orders, they can simply click the link and start chatting immediately. The faster they resolve their issues, the more money you save. Time really matters in such situations.
With live chat support attached to your emails, you can:
Address a customer's inquiry immediately

Clarify policies that customers can sometimes miss

Offer store credit or promo code for future purchases to make customers happy

Improve customer satisfaction with a smooth customer experience

Reduce refunds and returns to increase profit
4. Collect customer feedback and improve your business
When you start more conversations with your customers, you get more feedback in real-time. This feedback goes a long way in helping you learn more about your customers and their experiences with your brand.
Customers who've read your emails and started live chats can provide you with:
Information on what they really want from your brand

Customer trends that you might not get from other sources of information

Common conversation topics that only exist in live chat

Feedback on what aspects of your business you need to improve
Drive more sales with eCommerce email marketing and live chat
Live chat is a very simple, yet effective way to drive more sales with your eCommerce email marketing efforts. When you have the best email newsletters running, you want to make the most of it. Now that you've read this article, why not test it out and let us know the results you get from it?
Leave your comments in the section below.