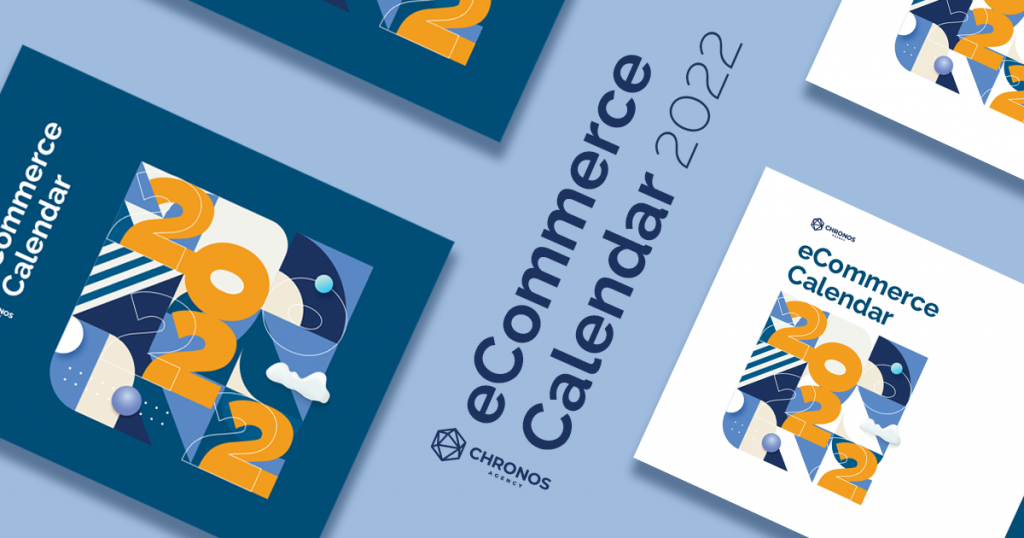 What's the biggest holiday your store should focus on for maximum sales?
If you had trouble thinking of just one, you're sort of right: you need to take advantage of multiple holidays throughout the year in order to maximize revenue for your online business.
Holidays are the biggest drivers of sales, as customers rightly assume they get the most bang for their buck during these days.
You can't be part of all of them, though! So it's crucial that you know who your audiences are and when is the best time to speak to them.
We've put together a handy-dandy eCommerce marketing calendar to help you forecast all the sale dates you'll need to watch out for! It's chock-full of major and minor holidays, perfect for your eCommerce brand!
You can save it to your device and use it with a planner app, or print it out if you prefer to mark dates the old-school way. 
In the meantime, there are some major eCommerce holidays that you definitely shouldn't miss out on, no matter what niche you are in.
Engage with Your Audience and Maximize Your Profits by Leveraging These Key Holidays
Mother's Day [US, CA, AUS] (May 8)
Target audience: sons and daughters

Suggested approach: Gift bundles and gift guides to help your customers find the right gift for their mothers.

Tip: Leverage customer retention strategies to further build your relationship with your customers
Memorial Day (May 30)
Target Audience: Americans

Suggested Approach:
Offer discounts to products that would suit the theme of honoring and respecting fallen soldiers.

Also, share social media posts and use appropriate messaging to show respect for the holiday.

Other May holidays you can engage in:
– Star Wars Day (May 4)
– International Day of Families (May 15)
– National Creativity Day (May 30)


Father's Day (June 19)
Target Audience: sons and daughters

Suggested approach:
Use gift bundles and gift guides to help customers find the right gift for their doting dads. If you're reaching out to a younger audience of dads with younger kids, this could also be framed as a self-care gift for themselves for a job well done.

Use messaging that goes along the lines of helping customers' fathers relax or even telling fathers to treat themselves.
Other June holidays you can engage in:
– World Environment Day (June 5)
– National Flip Flop Day (June 17)
– International Yoga Day (June 21)
– National Selfie Day (June 21)


Independence Day
Target Audience: Americans, especially those who may be older and are considered patriotic.

Suggested Approach:
Exclusive discounts and creative Independence Day-themed emails. This holiday is a big deal in the US, because of what it represents: fireworks, parades, outings, barbecues, and more. Use nostalgia in your marketing campaigns to hit your customer in the feels, and be creative with your red, white, and blue emails.
Other July holidays you can engage in:
– World Emoji Day (July 17)
– Get to Know Your Customers Day (July 21)
– International Day of Friendship (July 30)


Back to School Season (all month)
Target Audience: Parents, older students

Suggested Approach:
Use bundles, discounts, cross-selling, and upselling to maximize your average order value (AOV). Tailor your copy to appeal to the back-to-school crowd by focusing on benefits or discounts. If you're reaching out to college-age students, aim to add value. This audience will often spend $1,000 more than other shoppers on various gear, including furnishings and gadgets.
Other August holidays you can engage in:
– International Cat Day (August 8)
– Son and Daughter Day (August 11)
– World Photography Day (August 19)
– International Dog Day (August 26)


Labor Day (Sept. 5)
Target Audience: Employed audiences in the US

Suggested Approach:
Labor Day may vary per region, so make sure you segment your audience properly. Go for copy that focuses on employee celebration or appreciation content, like Treat-Yourself deals. You can also choose to highlight the people working for your business. This offers a look into the hard work needed to keep serving your customers well.

Labor Day weekend is another big US holiday, as it usually coincides with back-to-school. It's one of the busier shopping days of the year in the US, so get creative and offer some of the best deals that you can.
Other September holidays you can engage in:
– National Grandparent's Day (September 11)
– National Video Game Day (September 12)
– International Day of Peace (September 21)
– First Day of Fall (US – September 23)
– World Heart Day (September 29)


Halloween (Oct. 31)
Target Audience: general consumers, young pop culture enthusiasts, partygoers

Suggested approach:
Halloween is a great holiday to be a little spooky! You can even take your cue from beloved horror movies by building up suspense, and giving out a few tricks and treats to your customers.
Other October holidays you can engage in:
– International Coffee Day (October 1)
– World Smile Day (October 2)
– World Animal Welfare Day (October 4)
– World Mental Health Day (October 10)
– Get to Know Your Customers Day (October 20)


Click Frenzy [AUS] (Nov. 12)
Target Audience: Australian online shoppers

Suggested Approach:
Click Frenzy is a 53-hour event that brings together great deals and offers in Australia. While they have themed sales every month, November is the BIGGEST Click Frenzy sale, coinciding with Black Friday. Apply discounts best practices and the 6-step holiday marketing sequence.

Thanksgiving (Nov. 24)
Target Audience: Americans

Suggested Approach:
Thanksgiving is the calm before the Black Friday storm! Show gratitude (to your customers) through more personal messages from your brand along with special discounts and deals.This is a great time for traditions and warm, fuzzy feelings.

Black Friday (Nov. 25) & Cyber Monday (Nov. 28)
Target Audience: Prioritize your loyal customers, then your general customers.

Suggested Approach:
This is the biggest sale of the year! Excite your audience before the big sale by using cues that convey urgency, like countdown timers and time-sensitive offers. See the momentum through by continuing to engage with them with follow-up emails, content emails, and post-purchase emails.

Tip: Most BFCM sales are happening earlier in the month to allow ample time to nurture customers and to get all those great deals out. Aim to have your first emails out by November 11th to get a good headstart.
Other November holidays you can engage in:
– Veteran's Day (US – November 11)
– World Kindness Day (November 13)
– International Men's Day (November 19)


Green Monday (Dec. 12)
Target Audience: Focus on customers who've bought from you during BFCM.

Suggested Approach:
Last day for Christmas delivery reminder emails, gift guides, hype up audiences for Christmas.

Super Saturday / Panic Saturday (Dec. 17)
Target Audience: Last-minute shoppers

Suggested Approach:
Remind your customers that it's the last Saturday before Christmas; FOMO; Last-minute big discounts, gift guides.

National Free Shipping Day (Dec. 18)
Target Audience: Americans

Suggested Approach:
Include a big and eye-catching message declaring your participation in National Free Shipping Day in your promotional content.

You can send a special code your customers could use to avail of your free shipping promo, and use it as a way to gather more emails from would-be customers that you can nurture.

Christmas (Dec. 25)
Target Audience: General audiences

Suggested Approach:
Plan early to launch your Christmas campaigns earlier than the competition, also because most consumers might not be reading their emails during the Christmas holiday itself.

Focus on celebratory content where your brand shares the Christmas cheer with minimal sale pushes; also can focus on abandoned cart recovery.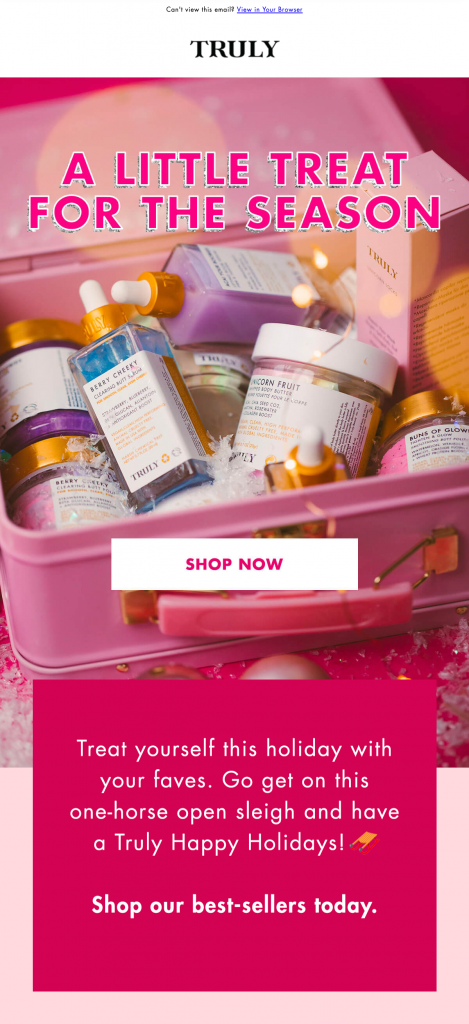 Boxing Day (Dec. 26)
Target Audience: Customers who've bought from you previously during the big Q4 sales

Suggested Approach:
Big discounts so customers can buy what they really wanted, end-of-the-year sales.

Go for "It's Time to Treat Yourself" messaging.

New Year's Eve (Dec. 31)
Target Audience: Previous Shoppers

Suggested Approach:
Final sales push, discounted abandoned cart recovery promos, and FOMO such as final-sale-of-the-year reminders.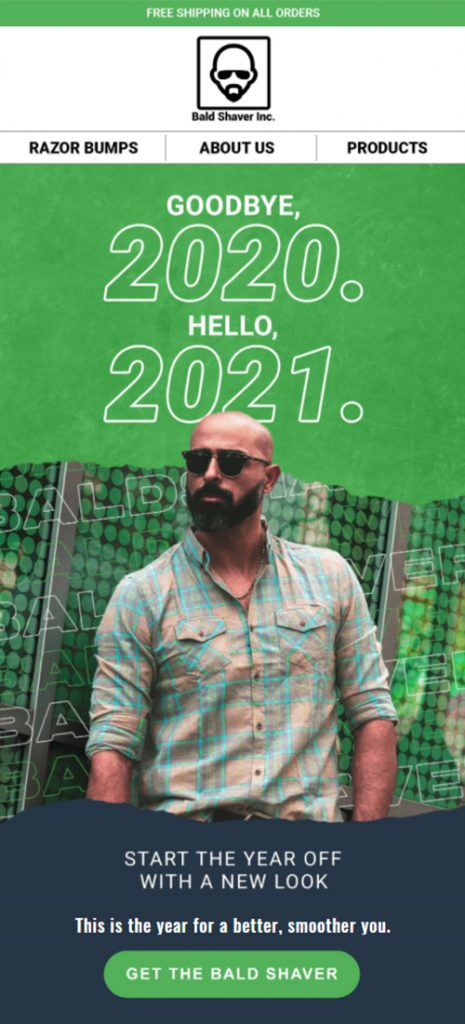 To take full advantage of these sales opportunities, make sure your lifecycle marketing strategies are tuned-up and good to go. 7 to 8-figure brands would still attribute their stores' biggest numbers to hardworking strategies such as:
Optimized core email flows
Proper list segmentation
On-brand creatives
Consistent omnichannel marketing systems
It's important to always plan ahead and even launch your holiday campaigns much earlier than the actual day to engage your target audiences and ultimately lead them to make purchases (and even repeat purchases)!
Don't forget that you can grab a free copy of the full 2022 eCommerce holiday calendar! Feel free to print it out and even add in your own special sale days: