Learn how to attract and convert primed shoppers by taking advantage of the Amazon Prime Day hype with email and SMS marketing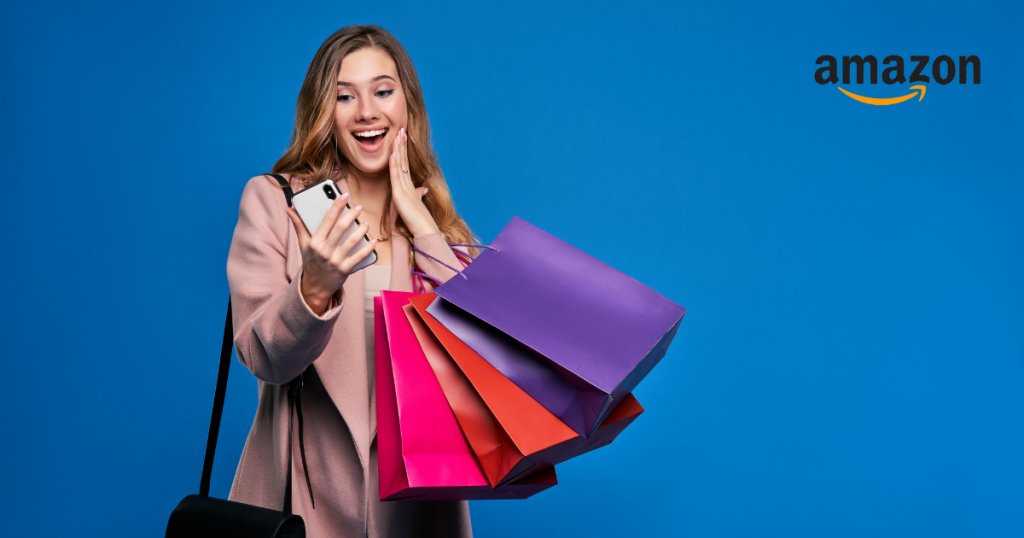 Are you ready for Amazon Prime Day? "But Mr. Blog Author, I don't even have an Amazon Store. Why should I be interested in Prime Day?" What if we told you that you don't have to HAVE a store in Amazon to reap the benefits of Amazon Prime Day?
How? It all boils down to building a strong internet presence so you can take advantage of the surge in online traffic—Amazon members who are all hyped and ready to spend on great deals.
It's time to rev up your marketing systems and optimize them in time for this big mid-year sales event. We put together this article to help you leverage your email and SMS marketing to attract Amazon shoppers to your store and bring you some of that Prime Day profit.
I. What is Amazon Prime Day?
Amazon Prime Day is a two-day annual sales event that happens in July. The key pointer to remember about this sales event is that it's exclusive to Amazon members. This should already give you an idea of the buyer persona you're dealing with.
The usual product genres on sale during this event are toys, apparel, home decor, and electronics. Good to know which kind of products you'll need to resupply on.
II. Why Shouldn't I Miss Out on this Sale Event?
It's one of the biggest sales events in the year, second only to BFCM. In fact, eCommerce sales surpassed a mind-boggling $11 billion back in 2021.
That's from the recorded 250+ million products sold that same year. So yeah, Amazon Prime Day is BIG—think of it like a mini-Q4 for your eCommerce store.
While the above is true, keep in mind that even Amazon Members are recently more keen on saving money. While you might feel that could be a slight hurdle in your sale, that's actually a good thing.
Aside from knowing who your target market is, you now also know that they're excited to avail the big discounts Amazon stores will offer.
That's where your DTC store swoops in to save the day (and their money).
We repeat—you don't have to be on Amazon to be part of Prime Day's big profit wins.
You can offer the same deals and offers in your store to take advantage of consumers' shopping fever. You would most likely already have customers eyeing your products for quite a while now, waiting for a big sale so they can finally make their purchases.
Prime Day IS that big sale they've been saving shopping funds for!
It's the sale event where people are in the money-spending mood. In other words, any store having a sale at the same time during Prime Day, even if it were a non-Amazon store, is fair game for shoppers!
The strategy is simple: send your promotional emails and SMS messages early—don't wait until shoppers' budgets run dry!
Build your online presence and offer products and discounts that Amazon shoppers expect to find during Prime Day. The rest is nurture and retention.
III. How Can Email and SMS Help Me Take Advantage of this Sale Event?
Consider these benefits you can get leveraging email and SMS when reaching out to prospects:
IV. Top Email and SMS Strategies to Take Advantage of Amazon Prime Day Hype
1. Study the Best-selling Product Categories
Resupply your inventory and highlight products that fall under the most popular product categories featured in Prime Day.

These categories are—
You can then build your marketing game plan centered around featuring your products related to these categories.
2. Feature Relevant Products in Your Teaser Messages
This actually comes from our winning 6-step Holiday Marketing Sequence. It's always important to warm up your prospects with teaser emails.
Send your subscribers promotional messages featuring products they would expect to find in the Amazon Prime Day sale.
Tease your products and your discounts to bring the Prime Day hype to your DTC store.
Doing teaser campaigns can help you with list segmentation. Subscribers who are genuinely excited for your promotional content are sure to opt-in.
Here's an example of a teaser email from one of clients, Sommer Ray. They highlighted both their big discount and hint of a possible new product launching on Black Friday.
The "Add to Calendar" CTA will add interested prospects to your, in this case, Amazon Prime Day segments.
What you can add to your emails are the product categories or even specific products you'll be putting on sale to maintain relevance.
Here's an SMS sample from another client of ours, Celtic Serenity. Promotional text messages should be simpler and more concise.
A short text along with the CTA link should be enough to tease your sale through SMS.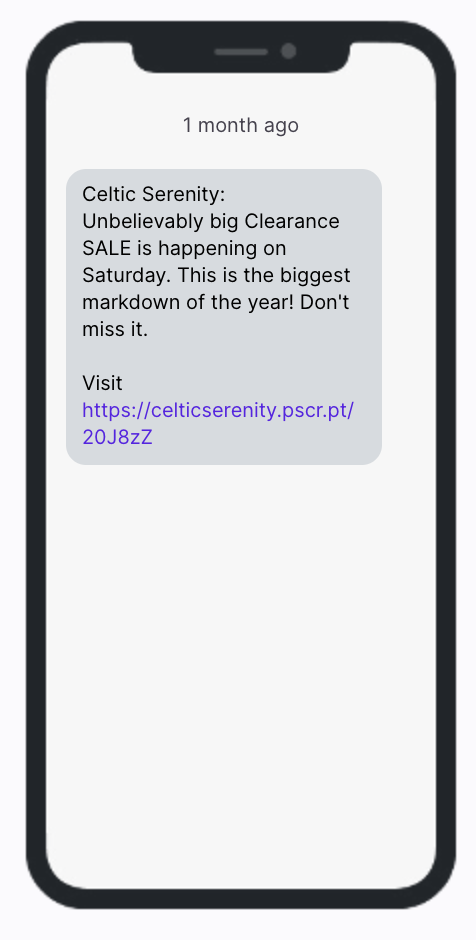 3. Send Bundle Deals to Boost Your AOV
Help your customers get started by sending them bundle deals. Feature your products bundled together based on the categories featured on Prime Day.
This way you can introduce your shoppers to a lineup of products they can start with. These will help ease your customers into your catalogue and minimize choice overload.
Also, bundling products that compliment each other can help you boost your AOV—it's a two-punch combo.
Here's a sample email by our creatives team. For this example, they bundled together reusable products to cater to the more environmentally conscious shoppers.
Here's another sample, this time for reference for your SMS product guide messages. In this sample, Whiskey Darling highlighted their product guide for Valentine's Day.
Just like the previous sample, keep it simple and straight-to-the-point for your SMS subscribers.
4. Leverage Post-purchase Flows to Eliminate Buyer's Remorse
This is more for nurturing the customers who've bought from you. Don't leave your customers in the dark when it comes to their orders.
So, what else should you send aside from the usual order confirmation and order status emails?
Content emails are must-haves in your post-purchase flows.
These content emails should highlight educational points and benefits of the product your customers bought. User-generated content (UGC) is perfect for these content emails as well.
Highlight what your satisfied customers had to say about that same product your current customer bought.
Here are two samples from two of our clients, The Magic Princess and ForChics. The Magic Princess' email is a great example of a confirmation email as it fleshes out how thankful they are to their customers who just bought from them.
In the copy, they assured that processing is well underway. A smart bit in the copy they added is asking their customers to whitelist their email—ensuring future emails will reach their customers.
ForChics' email is a great example of a post-purchase content email. In the copy, ForChics provided some easy tips for maintaining healthy and beautiful brows using their product.
At the bottom half of the same email, they included product ratings from their satisfied customers.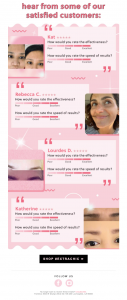 Your objective with these emails is to reassure your customers. Help them feel more at ease with their purchases and then they'll feel encouraged to buy from you again.
5. Use Closing Sale Promos to Encourage Last-minute Shopping
End your sale with a bang by offering closing sale deals to get additional last-minute purchases.
Emails go along the lines of "Last 24 Hours Until Sale Ends!" are great here. It's all about pushing that "Everything Must Go!" energy to get your customers shopping before they miss out.
Here's another email sample from Sommer Ray. They used this email during their year-end sale special to give another chance anyone who missed out on the main winter sale events.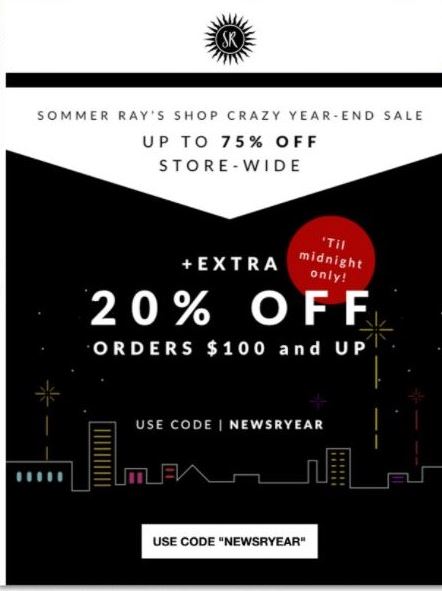 Quick Tip: You can add more urgency by designing your emails with countdown GFX.
6. Grow your SMS list with Exclusivity
You can use Amazon Prime Day as a prime opportunity to grow your SMS lists. Introduce relevant special offers and content exclusive to you SMS subscribers.
In turn, you add more value to your SMS channel as well as making your SMS channel stand out from your other existing channels.
This is important because you wouldn't want all your channels to sound exactly like each other.
As part of your omnichannel marketing strategy, you'll need to create a seamless customer experience across your multiple channels.
Implementing exclusivity encourages your customers to subscribe to more than just one of your channels. This, in turn, further supports your list building.
7. Customize Your Email and SMS Automations
One of the winning strategies based on our clients' results from 2021's BFCM was having their existing flows reflect their current holiday discounts.
This strategy helped out clients generate 23% to 32% of their store's revenue from flows and campaigns.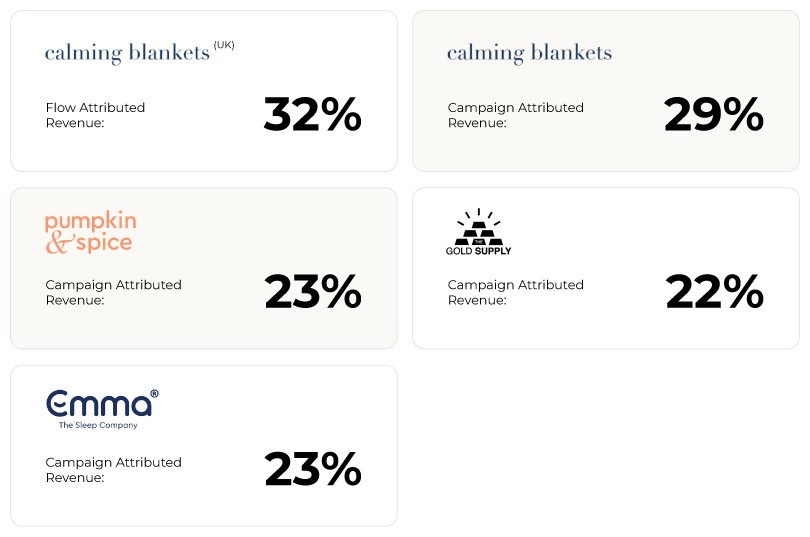 Avoid burning crucial time creating new automations for Prime Day season from scratch. Instead, revisit your existing automations and discounts and tweak them according to your current sale—in this case, your Prime Day tandem sale.
You can then build your marketing game plan centered around featuring your products related to these categories.
Additional Tips to Take Your Strategies Further
We said it twice and we'll say it again: You don't have to be on Amazon to get a slice of that Prime Day profit pie. All you need to do is feature products that fall under the featured categories in Amazon during Prime Day.
Make sure you have the right segments set so you can send the right messages to the right people. Take this further by personalizing your emails and SMS messages according to each segment.
However, such high-level customer-centric marketing requires a dedicated team for you to execute correctly.
Rather than spreading your workforce any further to breaking point, why not just hire a team to set up your Amazon Prime Day marketing game plan for you?
Email, SMS, and mobile push marketing is our power triangle of customer-focused marketing—also known as lifecycle marketing.
What do you need to hire your very own team of customer lifecycle marketing experts? Just schedule your free strategy call with us and let's get your DTC store set up for Prime Day success!